PrintNinja - online printing made easy for creators
Our customer service team has helped deliver more than seven million pieces to happy customers around the world. Lean more about that team and quote your printing project today!
Poker Style Playing Cards
Poker style cards are the most commonly used playing card. The style name, poker, originated from the popular game of poker, but now refers to the card size 3.5″ x 2.5″.
Poker Card Packaging
A standard poker deck (52 cards) is typically packaged in a flip top tuck box. Up to 110 cards can fit into a custom tuck box. Once your card count exceeds 110 cards, or 220 cards in two decks side by side, you will need a two-piece box to contain your deck. The flip top tuck box is not able to contain more than that amount without tearing.
Poker Card Material
There are three card materials to choose from – card stock, plastic or foil stock. The standard stock for the game industry and what most of your favorite games use is 280 GSM Blue Core card stock. Domestically, we use 12pt (260gsm) Coreless card stock as the standard.Tuck boxes are made with 14pt. coated 1-sided card stock – the industry standard.
Custom Poker Cards
Poker style doesn't mean you have to create a 52-card deck with suits, although we are experienced with that! The poker card size is perfect for playing card games or accompanying a board game. Here are some examples of poker style card games we've printed:
Strategy Card Game
Board Game with Cards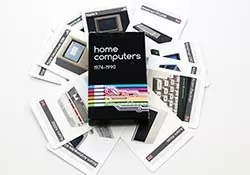 Business Playing Cards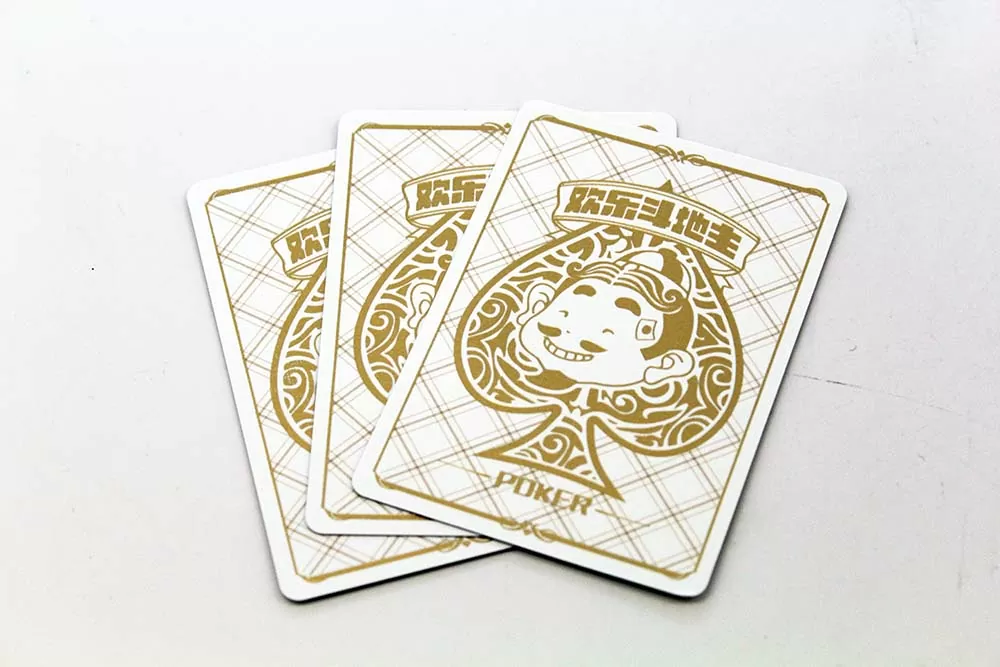 Playing Card Specialty Options
The best part about printing offset vs. POD is the amount of specialty options that are available. To the right is an example of a gold foil stamping. View our other options below:
** Domestically produced orders do not have the same specialty options as orders printed through our international service. Please contact your account manager or our customer service team if you have questions about specialty options for your project, so we can direct you to the service that best suits your needs. **
Freshly updated customer reviews from TrustPilot