PrintNinja - online printing made easy for creators
Our customer service team has helped deliver more than seven million pieces to happy customers around the world. Lean more about that team and quote your printing project today!
Survival Board Game Industry Standards
PrintNinja recommends keeping the following guidelines in line when you design a survival game.
Survival board games usually depend on a team to work together in order to make it out of a life-threatening situation or for one person to survive longer than the rest of the players. These games often have many resources used to give you health, clues for survival, or recipes to craft instruments. Mixtape Massacre is a horror survival game that encompasses a lot of the common pieces these games contain and we've diced it to pieces below.
If you're interested in reading more about custom game printing, be sure to check out our custom board game hub and our custom card game hub. These parts of our site contain all the information you need to know about creating a board game or a card game – beyond just the standards listed here, these hubs also contain detailed information on all the types of materials and packaging types we offer for your game. We've also analyzed board and card games to figure out what makes them work – and how you can apply these principals to your custom game. Check it out!
For a video breakdown of survival board game industry standards, check out our visual guide below! Otherwise, read on!
Survival Board Game Specs
Two-Piece Box
20 inches x 20 inches
1.5mm high density paperboard
Matte lamination
Full CMYK
Organizing Insert:

20pt coated 1-sided gloss cardstock
3 compartments
White
---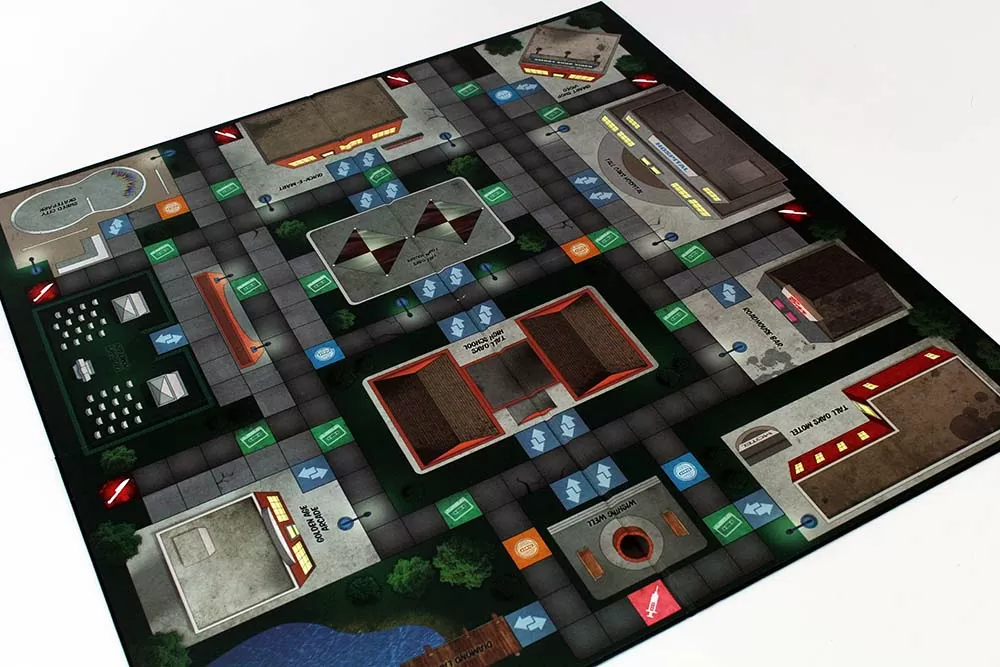 Game Board
12 inches x 12 inches
1.5mm high density paperboard
1/4-fold
Matte Lamination
Full CMYK on front and black gameboard backing
---
Playing Cards
40 cards 5 inches x 3 inches
30 cards 3.5 inches x 2 inches
10 cards 4 inches x 6 inches
280 gsm Blue Core
Gloss Varnish
Full CMYK on front and page
Packaging: Shrinkwrap and plastic bag
---
Characters
10 custom shaped characters, 2 inches tall
1.5mm high density greyboard
Matte Varnish
Full CMYK on front and back
10 red plastic card stands
Packaging: plastic bag
---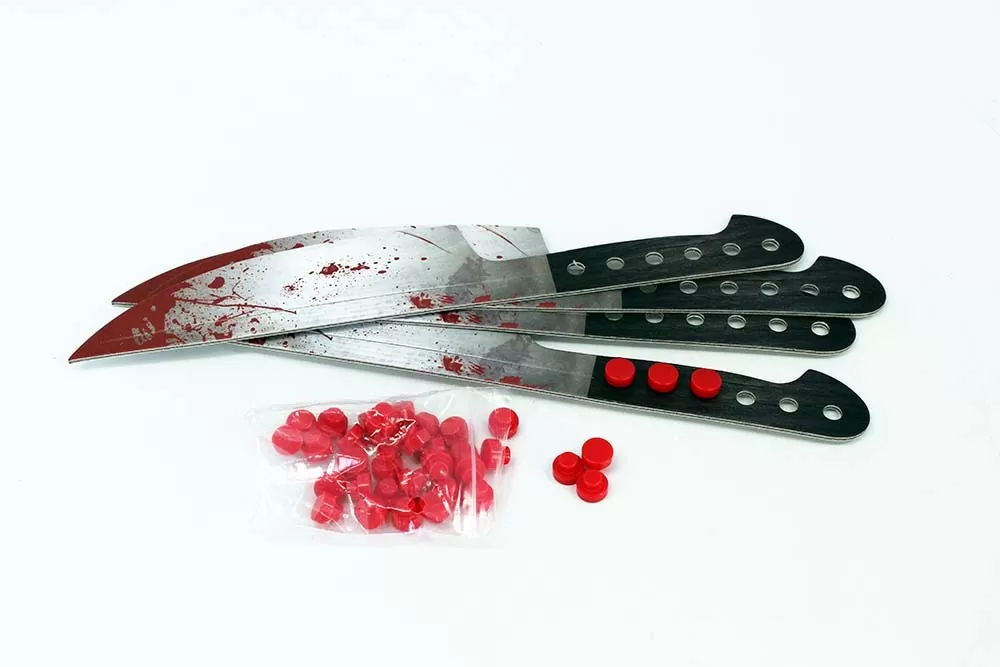 Knife and Pegs
6 knives, 10 inches x 2 inches
Custom cut into butcher knifes
1.5 mm high density greyboard
Full CMYK on front
Matte varnish
6 hole drills
6 inch slit along blade to hold cards
24 red plastic pegs
Packaging: plastic bag
---
Tokens
60 square punch-out tokens, 1 inch diameter
10 hexagon punch-out tokens, 1 inch diameter
1.5mm high density greyboard
Matte Varnish
Full CMYK on front and back
Packaging: plastic bag
---
Dice
4 d6 dice
Three black, one red
.55 inches
Custom engraved black dice
White pips on red dice
---
Rule Booklet
8.5 inches x 11 inches
Saddle-stitched binding
85lb text paper for cover and interior pages
8 pages
Gloss varnish
Full CMYK
Freshly updated customer reviews from TrustPilot