PrintNinja - online printing made easy for creators
Our customer service team has helped deliver more than seven million pieces to happy customers around the world. Lean more about that team and quote your printing project today!
Tip-In Image Printing
Can I print CMYK artwork on my faux leather or cloth cover project?
The answer is…..a variation of YES!
Tip-in image printing applies to mainly to faux leather and cloth cover projects as an alternative, or add-on, to foil stamping or debossing. Essentially, we will apply a light deboss in the shape of your printed artwork. After this has been done, we print the CMYK artwork, trim it, and apply it to the debossed area with a fine layer of glue.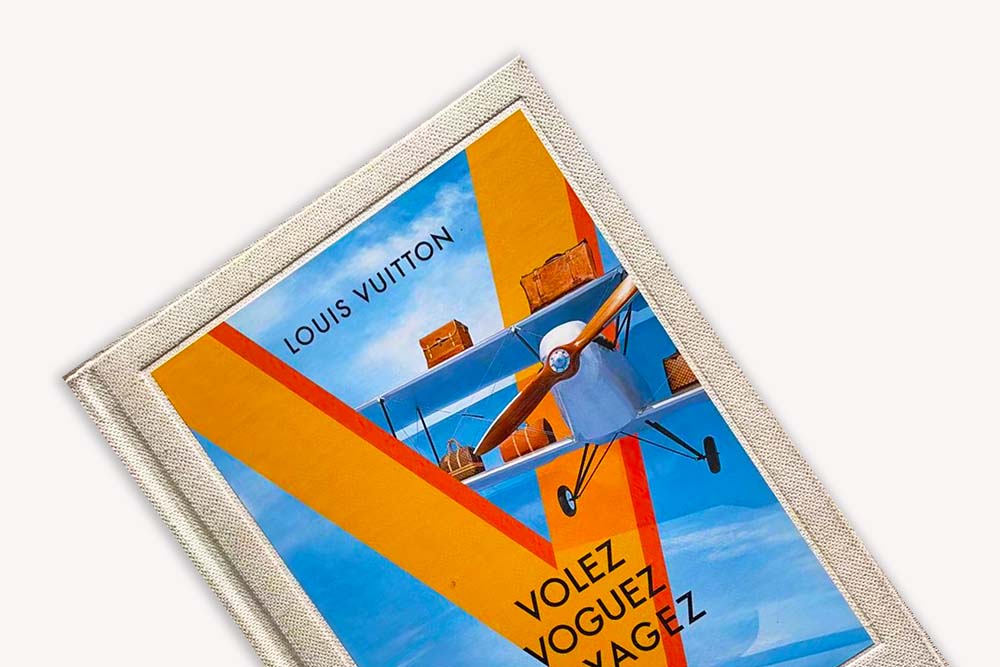 Manufacturing Restrictions & Considerations
The shape of the printed CMYK artwork and deboss area needs to be a

simple, solid shape

– no complex shapes. For example: solid square, solid circle, solid rectangle, etc.

The minimum shape size for deboss area is 2" x 2".

Multiple shapes are doable.
Pricing
This is a custom add-on so to get pricing on this feature you will need to save a quote and reach out to your Account Manager with the PRN# asking for this feature to be added to your quote. This feature is not available for orders printed through our domestic digital-offset printing service.
File Setup Guide and Limitations
Please visit the setup guide page here.