About Us
Meet the team behind PrintNinja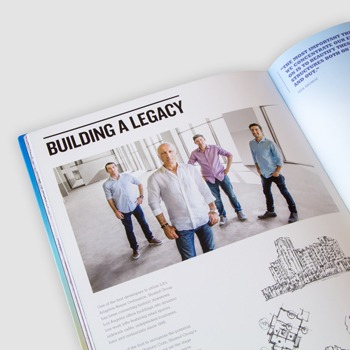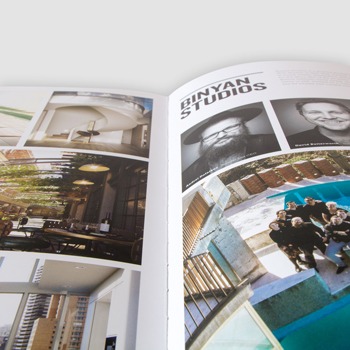 Since launching in 2009, PrintNinja has printed millions of books, comic books, children's books, magazines, games, catalogs, and more for thousands of independent creators, publishers, and businesses.
In fact, we keep a running tally of the number of items we've printed. So why have these thousands of creators and businesses decided to take advantage of PrintNinja's international offset printing services?
13,514,865
pieces printed, as of 1/30/2023
Together we maintain low prices while providing top quality printing and customer service.
Our Story
In 2003, Russell Potterfield was a business owner with a problem.
He was paying too much for his business printing needs, and the costs kept rising.
He discovered that printing in China was an affordable solution, and delivered the same high-quality printing as his U.S. printers. Skeptical at first, he started small, but over time his company did more and more of their printing in China. However, coordinating a project halfway around the world came with risks.
So in 2009, Russell and his family moved to Shenzhen, China and PrintNinja was born.
Our American team handles customer service and prepress, while our Chinese team handles production and logistics. Together we maintain low prices while providing top quality printing and customer service.
PrintNinja has printed millions of comic books, children's books, games, magazines, and catalogs for thousands of independent creators, self-publishers, and businesses. Our reputation is the best in the industry, and we work hard every day to uphold it.
The PrintNinja Team
Our two teams may work across the globe from one another, but we're in constant communication, including regular trips across the world to continually improve our processes and strengthen our operations. International collaboration is what lets PrintNinja make professional quality printing accessible to everyone, without sacrificing quality, customer service, or savings.

Russell Potterfield
Founder and Chief Executive Officer
PrintNinja was founded by Russell Potterfield, who has worked with product and business development for nearly 20 years and has over 40 patents to his name. Russ holds an MBA from the University of Michigan's Ross School of Business as well as an undergraduate degree from Michigan in English literature.
Daniel Chen
Shenzhen Team Leader
Daniel began working at PrintNinja in 2010, as the leader of the China office. He brings over a decade of printing experience to the job, and he ensures our customers' jobs are delivered on time and that the printing quality always exceeds expectations. He loves to read history books and business stories in his leisure time.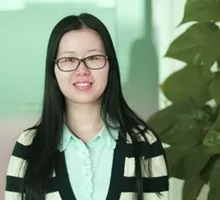 Chelsea Chen
Prepress and Purchasing Ninja
Chelsea joined PrintNinja in 2013. She takes care of quoting, prepress and purchasing on the China side, and is the first link in the quality control chain. She has two lovely dogs, and she loves food and travel.
Eason Xu
Shipping and Logistics Ninja
Eason is responsible for PrintNinja's logistics. He coordinates production and shipping schedules, and routes freight to make sure customers receive their books as fast as possible. His interests include: Basketball and fitness.
Have a question, concern, or just want to say hi?