PrintNinja - online printing made easy for creators
Our customer service team has helped deliver more than seven million pieces to happy customers around the world. Lean more about that team and quote your printing project today!
Foil Stamping
Foil stamping is an easy way to catch the eyes of consumers. With hundreds of custom printing options to choose from, we're here to make sure your project comes out exactly how you envisioned.
Do you want to make sure your cover gets noticed amongst other books on the shelf? If so, this is an excellent option for creating some eye-catching visual appeal. As its name suggests, the process employs the use of foil to achieve a metallic finish, usually in gold or silver.
How It Works
Our expert operators use a heated die to transfer the foil onto a printed or unprinted sheet. Check out the process in action here.
Our basic foil stamping services include areas up to 4" x 4" in gold or silver. As with all of our services, however, there are plenty of custom options available. To cover larger areas try using metallic ink with small flakes of metal, or make your entire cover from foil using foil stock. You can also use multiple foil colors to wow your readers with vivid metallic hues, or add sequential foil numbering to make each piece in your run unique. No matter what you have in mind, there are plenty of ways to make your project shine.
Pricing
To get an estimate for this add-on service, simply check the appropriate box using our quoting calculator. If you have a specialty option in mind beyond a 4″ x 4″ area in silver or gold foil, simply request a custom quote.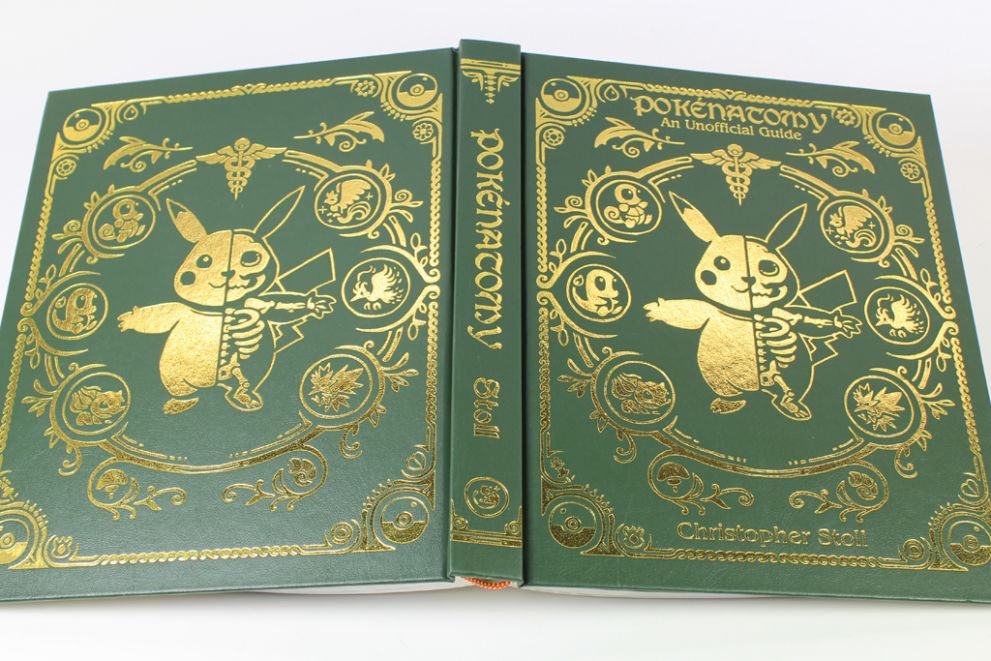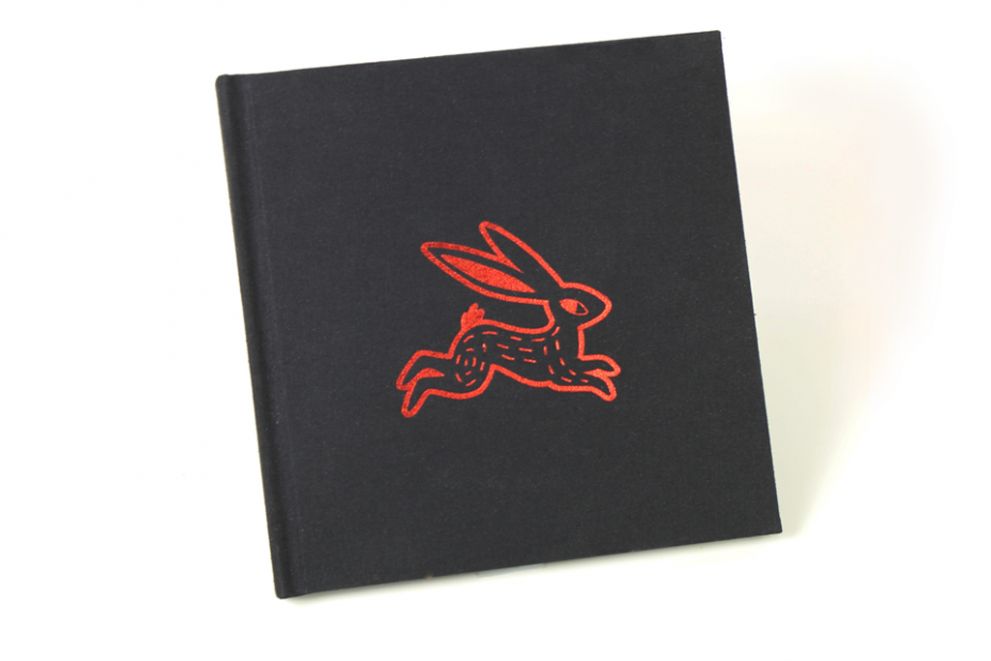 Basic vs. Complex
How much area, and how complex your foil stamp design is will dictate the cost associated. "Basic" foil stamping must be contained within a 4″ x 4″ area, while a complex option can cover large portions of your covers. To get pricing for "Complex" foil stamping please request a custom quote. Please also note that complex foil stamping is still restricted to a minimum thickness, so for designs with fine detail consider metallic ink.
PrintNinja Tip
We also offer holographic foil in many designs, colors, and depths, so you can highlight areas of your project with sensational visual elements. Just request it in your custom quote.
Things to Consider
Shifts in Placement
The stamping process can cause the placement of the foil to vary slightly from one project to the next by 0-2mm. To prevent an overlapped appearance with the ink, avoid duplicating any printed shapes or texts with foil. Instead, remove the printed version of the text or shape from your file and simply use the foil itself.
Fragility
The material used for foil stamping can be delicate – it's much thinner than aluminum foil. Due to its fragile nature, this option is best-suited for thicker, larger fonts. Text or line-work less than 1mm thick (2.83 Adobe points) is not suited for hot foil stamping and could flake off over time. For this reason, we strongly recommend reserving foil stamping for areas that have a minimum thickness of 1mm. Additionally, large areas of foil stamping can scuff over time, so consider placing your foil stamp beneath a gloss, matte, or anti-scratch matte lamination if you intend for your foil design to cover large areas.
Gradients and Textures
The material used for foil stamping is solid, meaning there cannot be any gradients or textures present in your files. If you're seeking a gradated or textured metallic effect, however, we'll be happy to make it happen. Simply request a custom quote and with metallic inks, which works great for gradients.
Embossing
If you're foil stamping an area that's also being embossed, we will automatically add a lamination of your choice (gloss, matte or anti-scratch matte) on top of your cover(s) in order to protect them from scratches and scuffs. If you choose to use a matte lamination on top, your foil stamp may look less shiny than usual, but will remain unscathed by the elements. All foil stamped or embossed areas in your mask files must be at least 1mm (2.83 Adobe points) thick.
Debossing
Debossing can also be coupled with foil stamping to create a stand out cover. In fact, the process is actually simpler, and because the debossed area is sunken in versus protruding, there are fewer design limitations. We do not require a protective layer of lamination atop a debossed foil stamp. To ensure quality, the only limitation we recommend is ensuring your stamped areas are at least 1mm (2.83 Adobe points) in thickness.
Foil Stamping vs Metallic Ink
While metallic ink is a uniquely mixed ink that is rolled onto your project similar to CMYK inks, foil stamping applies metallic foil onto your printed paper stock with heat and pressure. Both methods achieve a unique aesthetic appeal, but different projects are better suited for one approach over the other.
For a video comparison of Metallic Ink and Foil Stamping, check out our visual guide below. For further information, check out this page!
PrintNinja Tip
Still have questions? Feel free to contact us with any questions or concerns you may have about choosing this option for your project.
File Setup Guide
For instructions on setting up foil stamping for your artwork, please see here.
Ready to Get Started?
We've created a custom pricing calculator so that you can explore all the different printing choices, shipping methods, and get an instant price for your project. You can also customize just about anything, from size and paperweight to specialty options and so much more.
Get Your Price
Freshly updated customer reviews from TrustPilot