PrintNinja - online printing made easy for creators
Our customer service team has helped deliver more than seven million pieces to happy customers around the world. Lean more about that team and quote your printing project today!
Foam Covers
Wanting to print a book that is both fun and durable? Foam books are your dream come true. Our foam books are made of child safe EVA foam, which allows them to be cut into custom shapes and withstand even the roughest of play dates.
---
Die-cut Foam Books
EVA foam is easy to cut allowing customers to create one of a kind shapes for their products. Reach out to our Ninjas to see if your book can be cut into the design you want!
---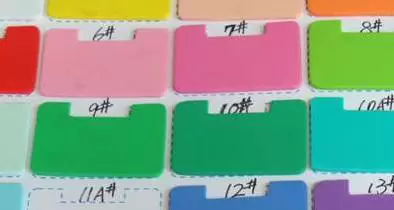 EVA Foam Color Options
Think foam books can't get any better? Think again! EVA foam is available in an array of colors allowing even more options to make your project one of a kind.
---
Ready to try for yourself?
To get a quote for this option, simply fill out our custom request form with your book specs. We will get back to you with a quote within several business days of receiving your request.
Request custom quote