Custom Uno Cards
What is Uno?
Uno is a game that centers around being the first player to shed your hand in order to win – as long as you remember to yell the titular "UNO!" when you're down to one card. The game is extremely popular, spurring literally hundreds of spinoffs from "American Kennel Club Uno" to "X-Men Uno." By applying the SVU model (Simplicity, Variability, and Uniqueness), we can understand what makes this game so successful and learn how to take your own spin on Custom Uno Cards.
Simplicity: Uno is easy to learn – the rules are primarily based on color matching, so even children can learn. In fact, Uno has released both a braille and a color-blind compliant version of the game, making Uno extremely accessible to the sighted and non-sighted alike.
Variability: there are many variations that can be played with only one Uno deck, like "Birthday Suit Uno," where cards are visible to other players, and "Deadly Uno," where one is eliminated if they can't play a card instead of drawing again.
Uniqueness: Uno is unique simply because of its legacy – from its hundreds of spinoffs to its video games to its TV show deal, you would be hard pressed to find someone who hasn't played some form of the game.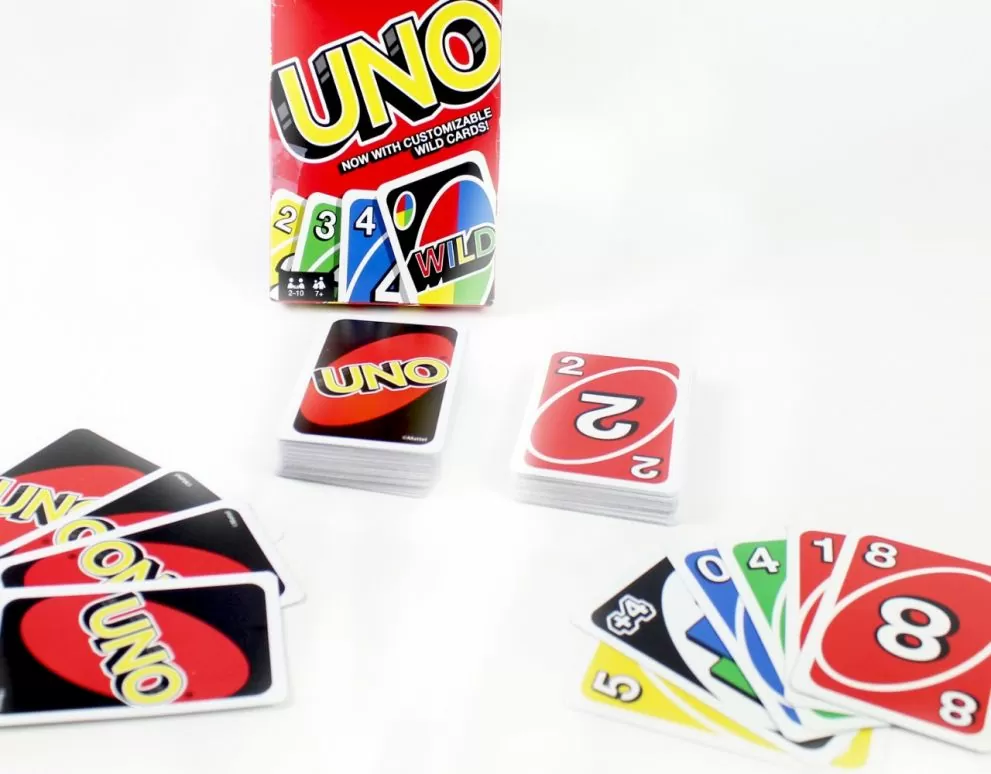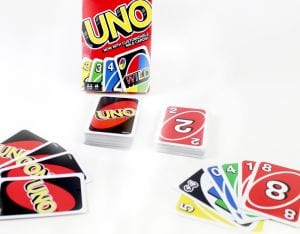 Components
112 poker size (2.5"x3.5")  280 GSM blue core with gloss finish 
1 two-piece box, gloss lamination
1 set of folded sheet instructions
While Uno has many different types of cards, because the cards all share the same back, it is actually a very economical type of card game to produce – having multiple backs on cards, along with increasing your card count, is one of the top factors that can drive up your order cost. For other tips on saving money while making your card game, check out our card game cost reduction strategies. If you want a ballpark estimate of how much your card game would cost, reference our sample pricing page.
To find out how much making a game like Uno would cost, plug the specifications into custom card game calculator.
Since PrintNinja specializes in medium to large quantity orders, we have a minimum order quantity (MOQ) of 500 units. To help you make a decision on the types of materials to use in your card game, we recommend ordering a sample pack: this is a best way to experience the varieties of cards you can order for your custom card game.
Looking for more inspiration? Check out some of our other tutorials, featuring instructions on how to make games like Cards Against Humanity, Blackjack, and Uno. 
Ready to start?
We've created a custom card game pricing calculator just for card games so you can explore printing choices, shipping methods, and accurate order prices for your project. You can also customize just about anything, from game card and playmats to specialty options like embossing and debossing.
Get Your Price
Freshly updated customer reviews from TrustPilot