How To Make Custom Poker Cards
What is Poker?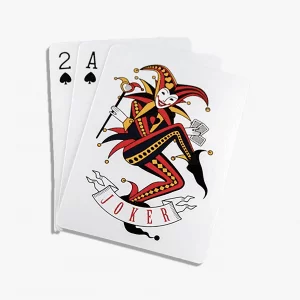 Poker is a set of card games that all involve betting in some way. There are many types of poker, such as straight, stud, draw, community card, and of course, Texas hold 'em. Created in the early 19th century, poker has adapted with the times, with several universities developing A.I. poker players. By applying the SVU model (Simplicity, Variability, and Uniqueness), we can understand what makes this game so successful and learn how to make a custom poker cards.
Simplicity: all that is required to play most variations of poker is one deck of cards, which gives you the flexibility to play many different styles.
Variability: as noted before, there are several variations on poker, making it easy to find a variation that works for you.
Uniqueness: beyond bragging rights, winning poker also involves winning actual money.
Components
The components of poker are pretty simple, since it's basically just a deck of cards:
52 poker size (2.5"x 3.5") cards, 310 GSM black core linen with varnish
1 tuck box, gloss varnish
While casinos will usually use black core material, blue core is a cheaper alternative that will satisfy a casual poker player. For other tips on saving money while making your card game, check out card game cost reduction strategies. If you want a ballpark estimate of how much your card game would cost, reference our sample pricing page.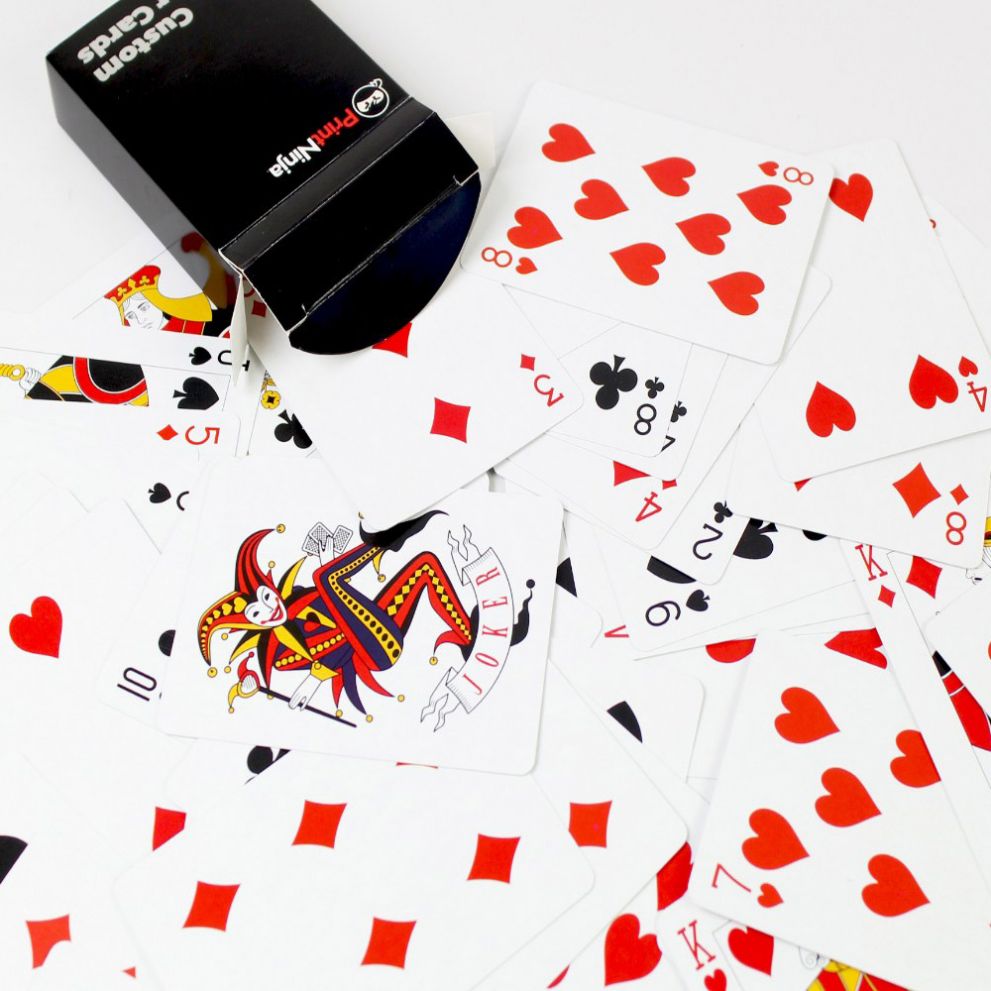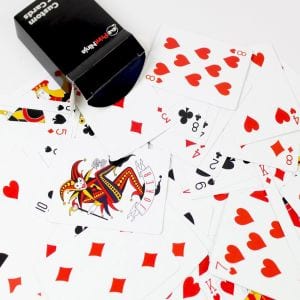 To find out how much making a game like poker would cost, plug the specifications into custom card game calculator.
Since PrintNinja specializes in medium to large quantity orders, we have a minimum order quantity (MOQ) of 500 units. To help you make a decision on the types of materials to use in your card game, we recommend ordering a sample pack: this is a best way to experience the varieties of cards you can order for your custom card game.
Looking for more inspiration? Check out some of our other tutorials, featuring instructions on how to make games like Cards Against Humanity, Blackjack, and Uno.
Ready to start?
We've created a custom card game pricing calculator just for card games so you can explore printing choices, shipping methods, and accurate order prices for your project. You can also customize just about anything, from game card sizes to specialty options like embossing and debossing.
Get Your Price
Freshly updated customer reviews from TrustPilot