Cheap Custom Card Games
Staying within your budget while creating a custom card game is extremely important. Here are some strategies you can use to make sure your card game project is affordable.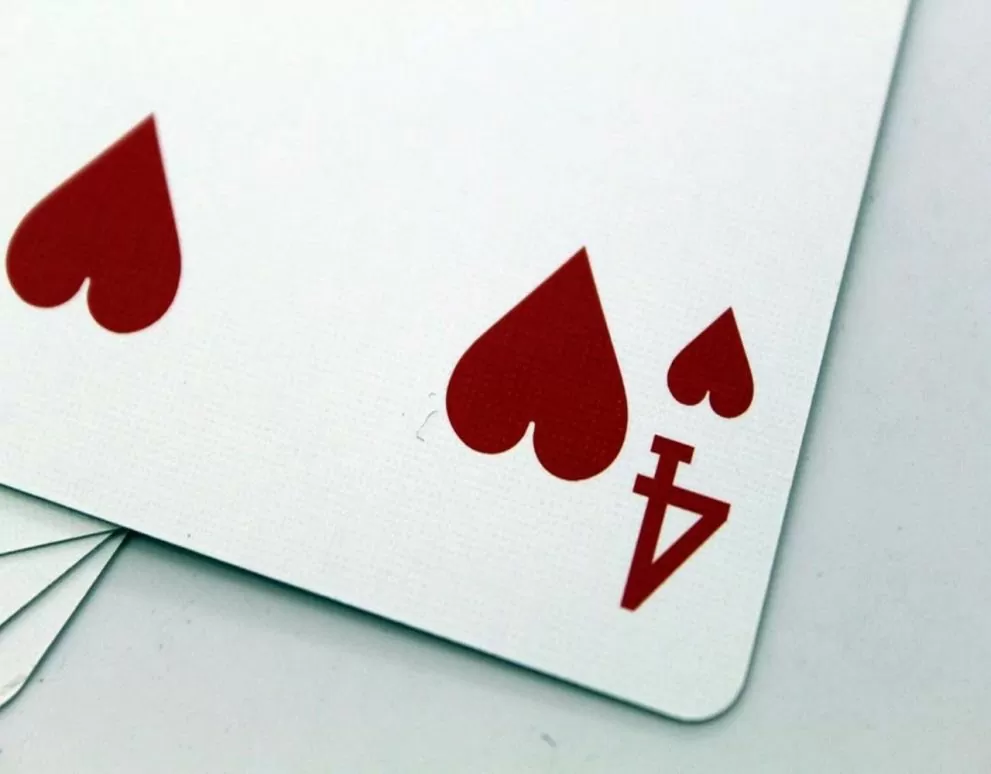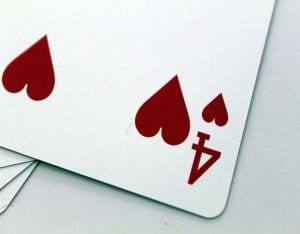 Choosing Your Card Stock
If you're making a game with more than 200 cards that won't require much shuffling, you'll want to consider going with coreless cardstock – we offer two versions, Coreless Value and Coreless Value Plus. A party game like Cards Against Humanity uses a coreless cardstock because its cards don't get as much wear and tear as a deck of poker cards. If your card game has less then 200 cards or requires a lot of shuffling, we recommend our Blue Core Standard cardstock. It's the industry standard and has a comparable cost to our coreless cards when your deck is under 200 cards.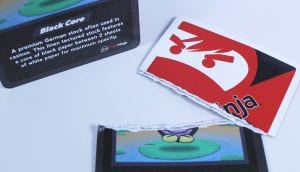 Sacrificing Specialty Printing Options
While PrintNinja offers several specialty printing options, they can quickly add up. If you're looking to save money, we recommend using our specialty print options sparingly. Additionally, you can mimic some specialty options with cheaper options – for example, metallic ink can be a good substitute for more expensive foil stamping.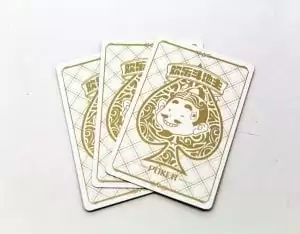 Custom Card Sizes and Card Count
While PrintNinja offers custom card sizes, they are more expensive than going with one of our stock options – it costs $500 to create a die for a custom card size. Luckily, beyond our standard sizes – Poker, Tarot, Square, and Mini – we also offer 17 non-standard sizes.
The amount of cards in your deck will also significantly impact your price. For more information, check out our article on optimal card count for custom games.
Packaging and Instructions
Packaging is a huge part of any custom card game. For a very economical option, choose shrink wrap and/or a tuck box (if your deck has less than 110 cards) – both of these options are already included in the cost of your deck.
Instructions aren't always necessary, but if your game needs to lay down some rules, be sure to include the cheapest option: on a card or the box.
Shipping
Shipping costs are determined by the quantity of your order. While, generally, standard shipping (ocean) is cheaper than expedited shipping (air), there are instances where, due to the weight of your order, expedited shipping is comparable to standard shipping in cost. Ask your Customer Service Ninja what the cheapest shipping option for your card game order is, and read more about our shipping process here.
Ready to start?
We've created a custom card game pricing calculator just for card games so you can explore printing choices, shipping methods, and accurate order prices for your project. You can also customize just about anything, from game card sizes to specialty options like embossing and debossing.
Get Your Price
Freshly updated customer reviews from TrustPilot