Folding Options for Custom Board Games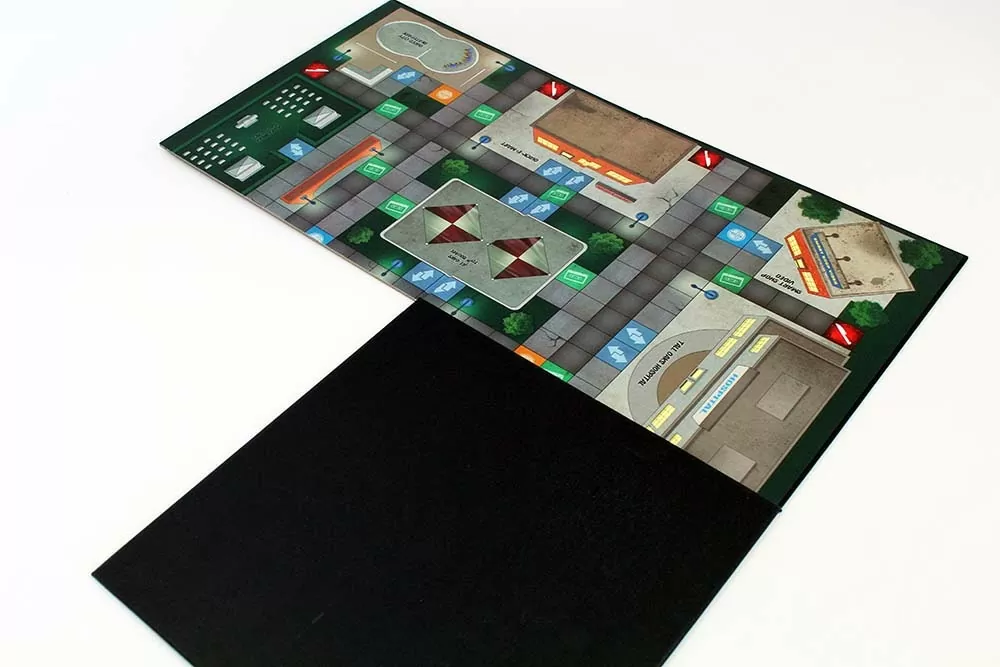 Your board game folding options should be a priority as you design your board, since your board is going to have to fit into the box with your other game components. In fact, board size (both folded and unfolded) should be one of the earliest design decisions that you make and one that you regularly test during your board game playtesting period. The number of folds can change based on the content of your game and the design – but once you know that you're going to fit the board into a 12″ x 12″ box, for example, you must plan on developing your board into that outside dimensional envelope.
Choosing Your Game Board After Selecting Box Size
Once you've decided on the appropriate box size, you'll need to think through your total artwork size and the multiple ways to fold your game board. Generally speaking, the folds don't impact playability – so you can make artistic and gameplay decisions with the board. Think of a game that you have liked in the past and how your game is going to be played. Is this a coffee table game? A kitchen table game? Something to play on a bus? The size and number of folds can dramatically change the total cost and the playability of the final product. Below, we describe our five panel styles (fold options) that make it easier to fit your board into a two-piece box. The following panel options work with all our available thickness options.
Our Game Board Folding Options
All of the board game folding options shown below are appropriate for square or rectangular boards. Different board shapes, like hexagonal or circular, are available and can be quoted separately. Costs on non-rectangular boards are difficult for us to estimate without seeing your artwork first. In addition, every shape other than rectangular has higher labor requirements for scoring, cutting and gluing.
---
Single Panel
This is our value option, a single panel board without any folds. Remember, the size of your single panel board will dictate the size of your two-piece box. This option is ideal for those who have a board small enough to fit into a two-piece box without folding.
Double Panel
The most popularly used board style is a double panel - 1/2 fold. This board opens like a book and has two symmetrical sides of the board. You've likely played many games with this board format - and so have your customers. Some examples include Sorry and Monopoly.
Triple Panel
The triple panel offers a more unique playing style. This board has three playing panels: two outer panels that fold into the center panel. An example of the triple panel game board is Balderdash. With this option, you can make your board more compact, leaving more room in the box for your other components.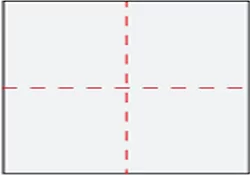 Quad Panel
A common board style option is the quad panel, four panels that are otherwise referred to as a 1/4 fold. This option allows players to be on an even playing field since you can sit around the board like the knights of the round table. One example of a game that utilizes this format is Clue. The quad panels are perfect for this game, since each player has to move all around the board quite a bit.
Triple Double Panel
The big triple double is not for the weak of heart! This format offers players six panels of fun with three folds. When unfolded, your board is in the shape of a large rectangle. The triple double folding option is great for boards that wouldn't otherwise fit into one of our two-piece boxes.
Ready to get started?
We've created a custom pricing calculator for you to explore all our different printing choices, shipping methods, and get an instant price for your project. You can also customize just about anything, from size and paperweight, to specialty options like metallic ink, foil stamping, and so much more.
Get Your Price
Freshly updated customer reviews from TrustPilot