Board Game Prototyping and Proofing
Board Game Prototyping vs. Proofing
You might be wondering what the difference is between prototyping and proofing when it comes to custom board games. The difference is that they occur at varying stages of the production process. Prototyping happens before you're ready to mass-produce your game, while proofing is a final review of your game before you give us the go-ahead to manufacture it.
Prototyping is best approached as a do-it-yourself project. With a DIY prototype, you can create the board and pieces by hand to test your game. It's crucial to make a prototype because you can identify changes you want to make to the game's design before marketing to potential customers. You might even want to make multiple prototypes as your game evolves.
Unfortunately, because PrintNinja specializes in offset printing, we can't print small quantities. That means we won't be able to print your prototype. But since we're always here to help, we've compiled a guide on how to make your own prototype with advice from our account managers.
On the other hand, proofing comes much later in the process of developing your board game. It's like a verification process, in order to make sure that our manufacturing processes are churning things out the way you imagined. The art is finalized at this point – you're just confirming with us that everything looks right.
Board Game Prototyping Process
The prototyping process begins with the creator and is finished with the creator. Since we specialize in offset printing, we focus on maximizing cost efficiencies on production runs. That means we can't help you create a prototype. But don't worry – we'll tell you how you get a copy of your game to test out or use as a prop for a crowdfunding campaign.
Making a prototype is not too difficult: in fact, it is quite similar to an art project! You should find any board game that has components similar to what you are trying to create. After you decide on that, you simply have to add your own artwork. Keep in mind that depending on how you attach your artwork, it may ruin the underlying board game. Since prototyping is particularly focused on function over fashion, unlike proofing, you shouldn't worry about how it looks during this stage.
It's easy to create a master sheet on a poster-sized layout

You can quickly and cheaply prototype the game by creating a master sheet or two and printing all of your images on a large sheet. This isn't much different from the way that images are put onto paper with the offset printing method! Many local and chain print shops offer single-unit poster printing, which should fit all of your components on one sheet. However, if your game has cards, you may have to print those differently.

---
Get creative and recycle
Find a used game – eBay is full of them – that has the same size game board that you're contemplating. Now, prepare your board game image from your home printer or a poster printer. Then, take some spray adhesive and glue it over the existing board. Boom, now you have your own playable board! Follow this same procedure with boxes, punch-outs, tiles, or any other component.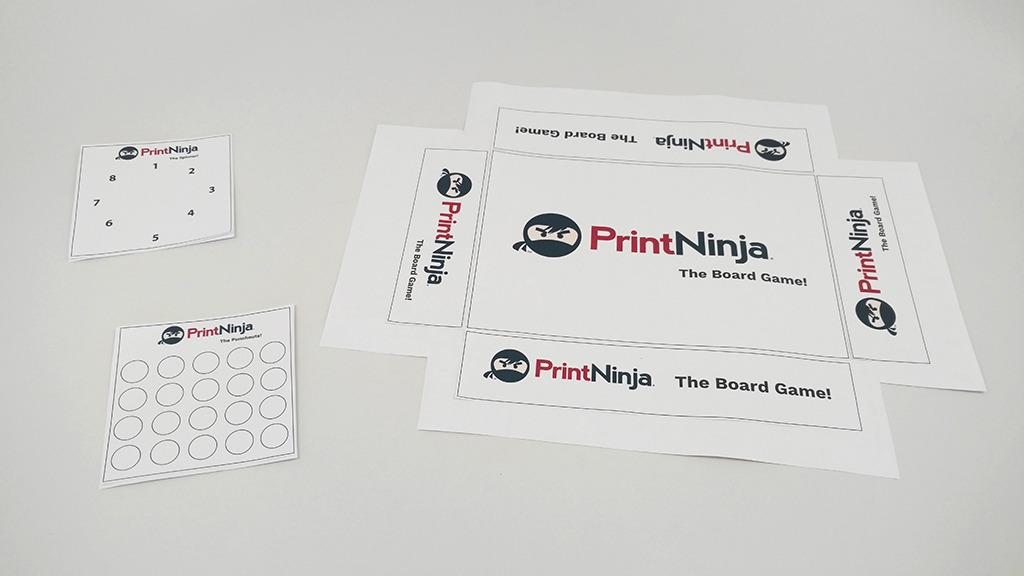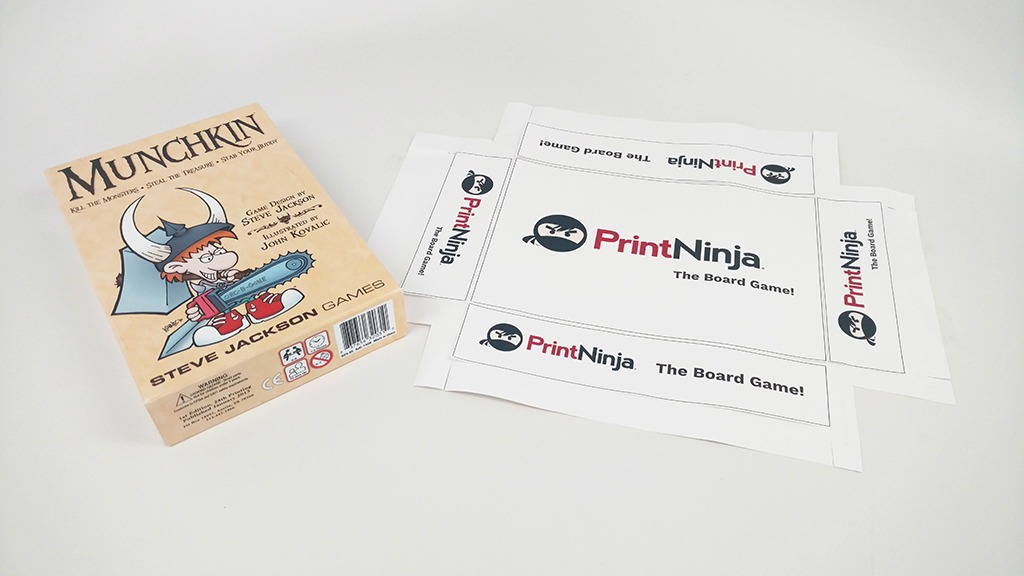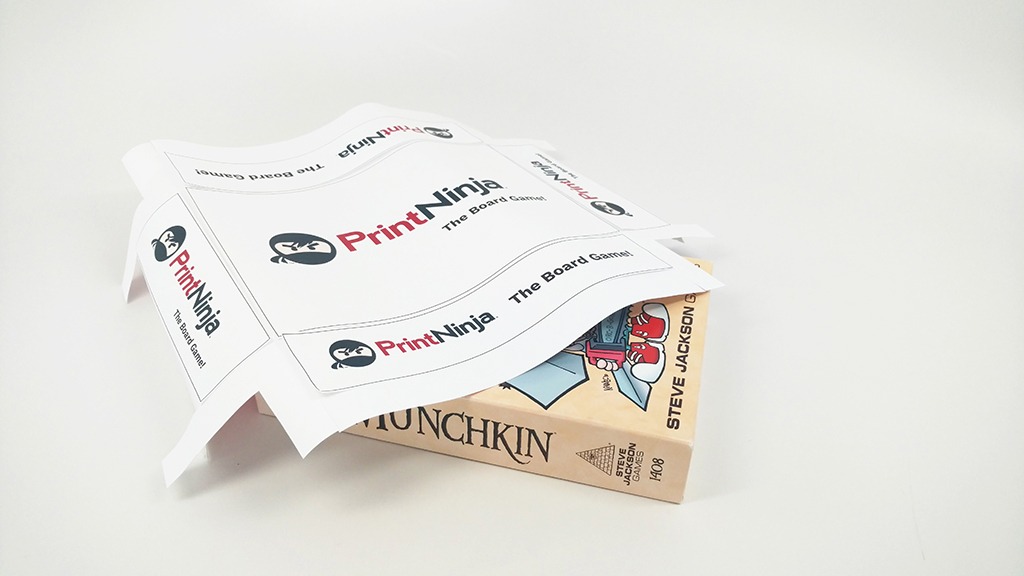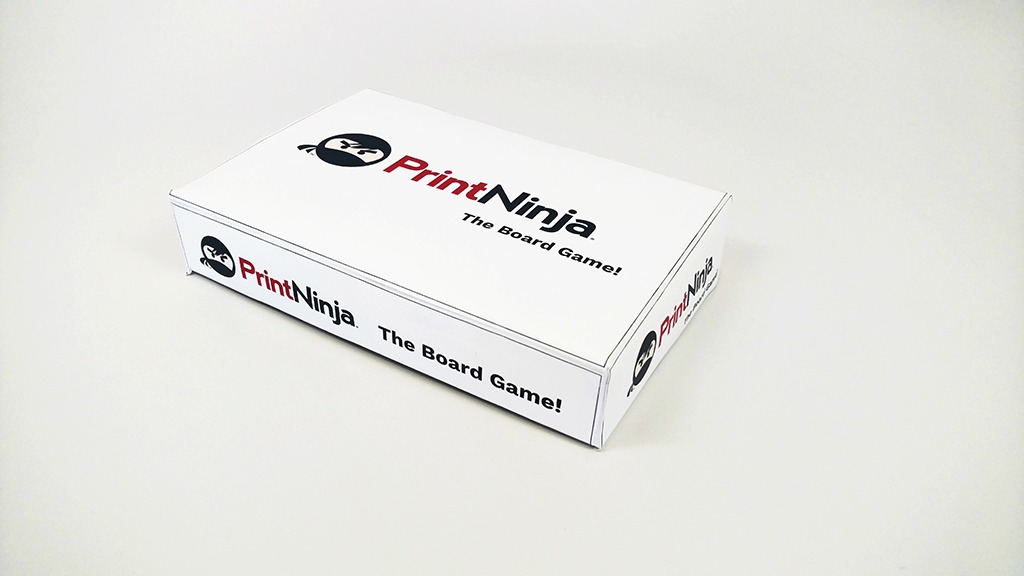 ---
Think about the size of your game during your board game prototyping phase
You need to consider packaging decisions right away based on how you want to distribute your game. Many publishers will use a standard box size so that their games fit well into racks at local stores, but every store is different.

Proofing process
Proofs are preliminary versions, test trials, or beta versions of your specific project. They provide a close representation of what the final product will look and feel like. In regards to prototyping, proofs are a later stage of the process where projects are mostly finished.
Proofs come either electronically or in hard copy. Hard copy proofs differ in printing, and that depends on your project type; proofs for projects like comic books or catalogs come in faster, whereas board game proofs take longer due to the variety of components needed. We highly recommend choosing hard copy proofs as those are printed in CMYK color values, which is an accurate representation of your project. The cost of your proof will vary depending on the specs of your project. Please note that each additional hard copy proof after the first one costs extra.
Electronic proofs, while still useful, are not always completely accurate to the colors and overall result of your board game. If you're concerned about your colors appearing exactly as you imagined them, we highly recommend ordering a physical proof instead. That's because printed colors may not 100% match what you see on-screen.
It's quite common that any given project can have multiple proofs. In fact, we often send multiple proofs to our customers to ensure every detail is as they envisioned.
Ready to get started?
We've created a custom pricing calculator for you to explore all our different printing choices, shipping methods, and get an instant price for your project. You can also customize just about anything, from size and paperweight, to specialty options like metallic ink, foil stamping, and so much more.
Get Your Price
Freshly updated customer reviews from TrustPilot