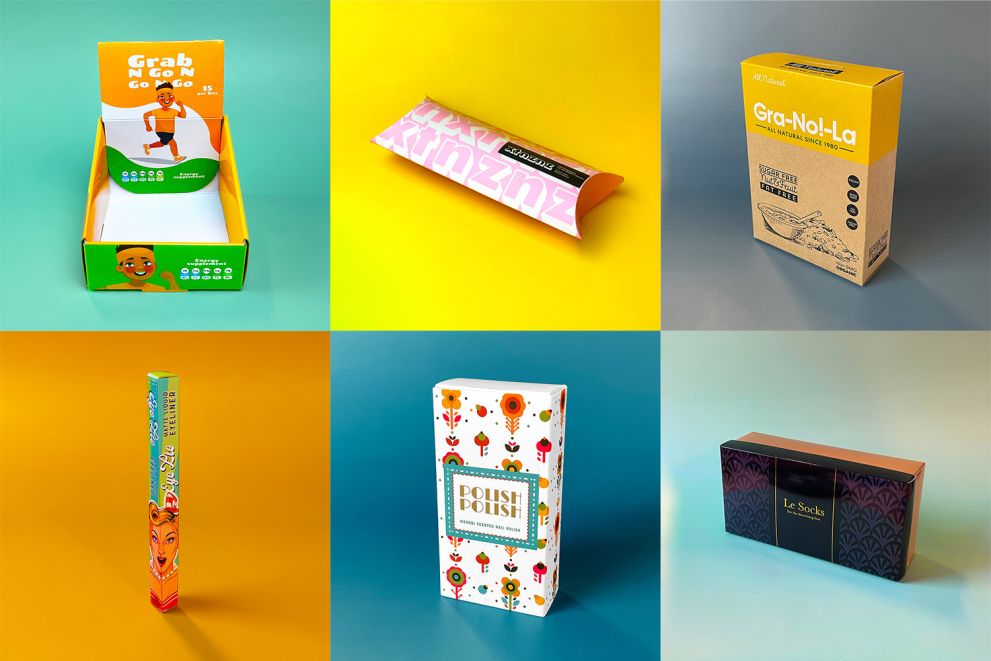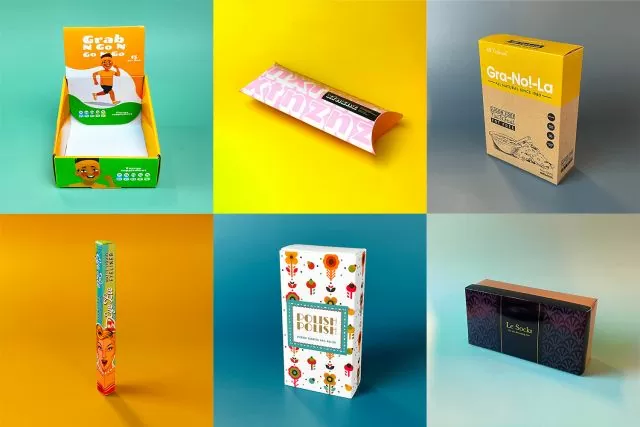 Packaging Sample Pack
First time printing packaging? Does "Reverse Tuck End" sound more like a gymnastics move than a box geometry? Not sure about the difference between metallic ink and foil stamping?
We hear you! Our packaging sample pack contains important information on file setup as well as samples of 6 of our most popular box styles, materials, and specialty options. The boxes are shipped flat, just like they would be on an actual order, so you can experience an authentic assembly process. Whatever your product is, PrintNinja can help you create your dream packaging.
We charge $15 for packaging sample packs shipped to US and Canadian addresses. For other countries, shipping charges will be calculated at checkout.
What's inside our custom packaging sample pack
Selection of packaging material samples for products like granola, hair extensions, and energy drinks, in our most popular box geometries
Tactile examples of coatings and finishes
Printed samples of specialty add-ons like foil stamping
Critical, must-know file setup tips that could save you hours in the prepress process
A walkthrough of our services
Other Sample Packs