Custom Card Weights and Materials
We offer several options of high quality card weights and materials for your custom card game.
Cardstock Weight
Cardstock weight is measured in GSM (grams per square meter). This is the universal measure for playing card paper weight. The higher the number (300gsm, 330gsm, 350gsm), the thicker and heavier the stock and card will be.
We also offer plastic playing cards made of PVC. These durable, waterproof cards are a great option for party games and children's games. You can also order lamination for a water-resistant effect.
To see our card material options up close, order a sample pack.
---
Custom Card Materials
Paper card stock is categorized by its core: blue, black, or coreless. You can tell what core cards use by ripping them in half, as seen in the photo to the right. This shows blue core on top and black core on the bottom. The core prevents the card from being transparent when held up to bright light.
In the graphic below, you'll see information on the pricing, weight, durability and special features of each type of card stock that we offer.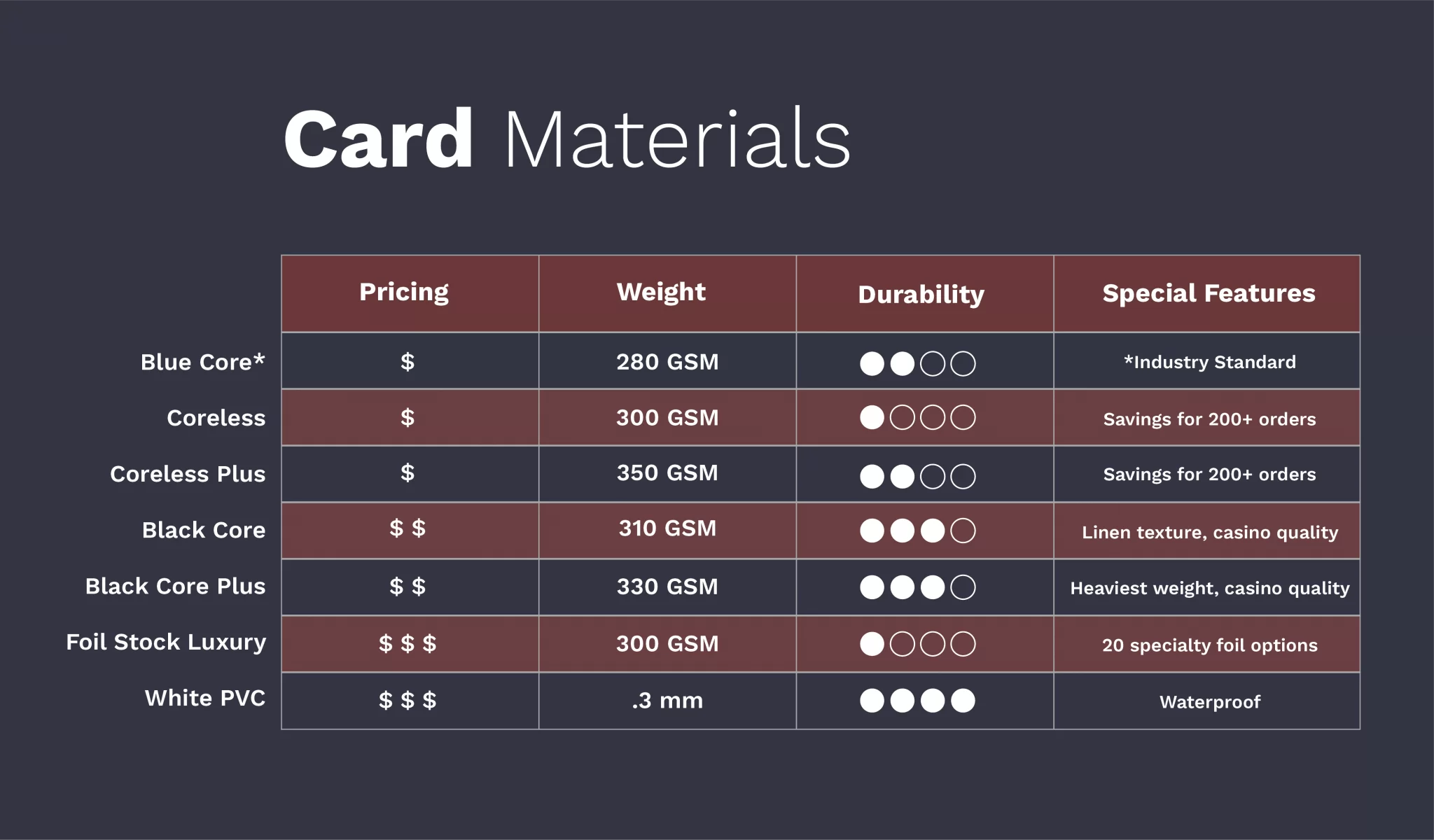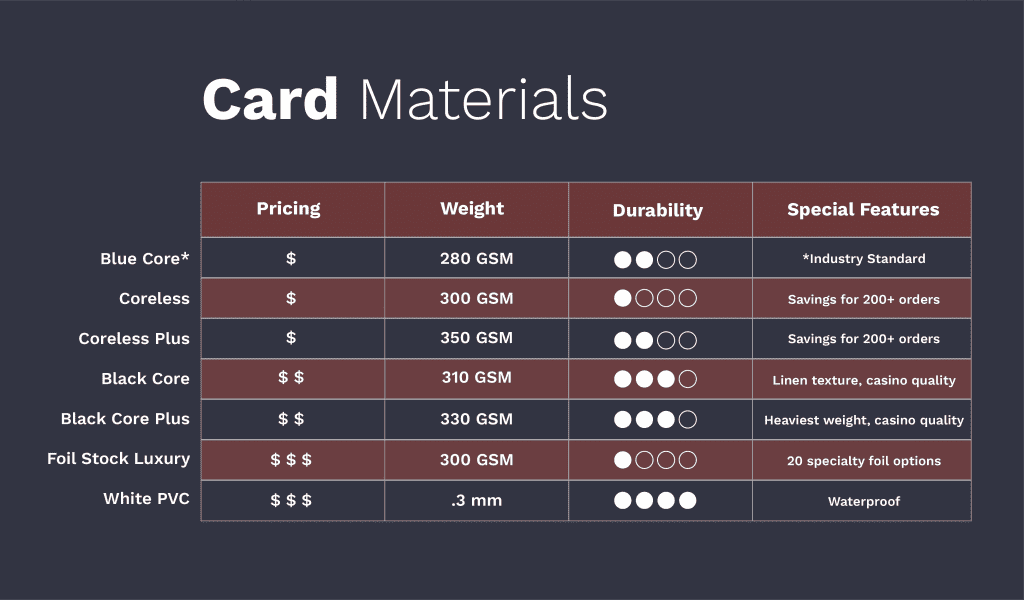 ---
Ready to start?
We've created a custom card game pricing calculator just for card games so you can explore printing choices, shipping methods, and accurate order prices for your project. You can also customize just about anything, from game card sizes to specialty options like embossing and debossing.
Get Your Price
Freshly updated customer reviews from TrustPilot