Finish Styles
What types of finish styles does PrintNinja offer?
The finish is a protective coating applied over the printed surface of your packaging. We offer two finish styles to choose from when printing your packaging project: varnish and lamination.
Varnish is applied as a liquid and protects your design from minor scratches and scuffing. Choose gloss varnish for a subtle reflective finish or matte for a more muted effect. Varnish can be a great choice for packaging that is intended to be disposable.
Lamination is applied as a film and provides more durable protection than varnish. Gloss lamination provides a highly reflective luster, while matte lamination offers a more subtle finish. For luxury or high-end packaging, consider upgrading to anti-scratch gloss, anti-scratch matte, or soft-touch matte lamination. Anti-scratch matte lamination is highly recommended if you've selected a matte style, and your artwork has a substantial area covered by a dark color. Matte is more prone to showing scratches on dark ink, so we recommend adding anti-scratch matte-lamination or choosing gloss if your artwork is heavy on dark ink. Adding lamination is a great option for packaging products that will be used again and again — for instance, board game boxes. These options are all more expensive but can add either extra durability, or an upscale feel to the final product.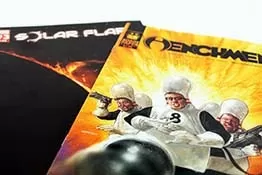 Learn More About Custom Packaging
Freshly updated customer reviews from TrustPilot