Print Oracle Cards
What are Oracle Cards?
Oracle cards are decks used to facilitate spiritual guidance. While oracle cards might seem similar to tarot cards at first glance, they are actually quite different. While tarot cards follow a set quantity of 78 cards and are divided into major and minor arcana, oracle cards have a lot more freedom. They can include any number of cards and the cards can include whatever meanings the author wants.  By applying the SVU model (Simplicity, Variability, and Uniqueness), we can understand what makes this game so successful and learn how to print your own oracle cards.
Simplicity: oracle cards are an even easier hobby to get into than tarot cards – since the meanings are usually written directly on the oracle cards, there is no need to memorize the meanings of each specific card.
Variability: since there is so much freedom in the format for oracle cards, you can make your deck as unique as you want it to be. Some creators even add rituals for the user to do along with the meanings on their cards.
Uniqueness: oracle separates itself from other card games by being not only a game and hobby, but also a collector's item. There are so many decks with different types of art that it makes it hard to stop after buying just one deck. If you're an artist, printing oracle cards is a novel way to sell your art in a way that is both aesthetically pleasing and functional.
Components
While you can print oracle cards with a number of specialty options like foil stamping, metallic ink, or linen texture, here are the components you need for a basic deck.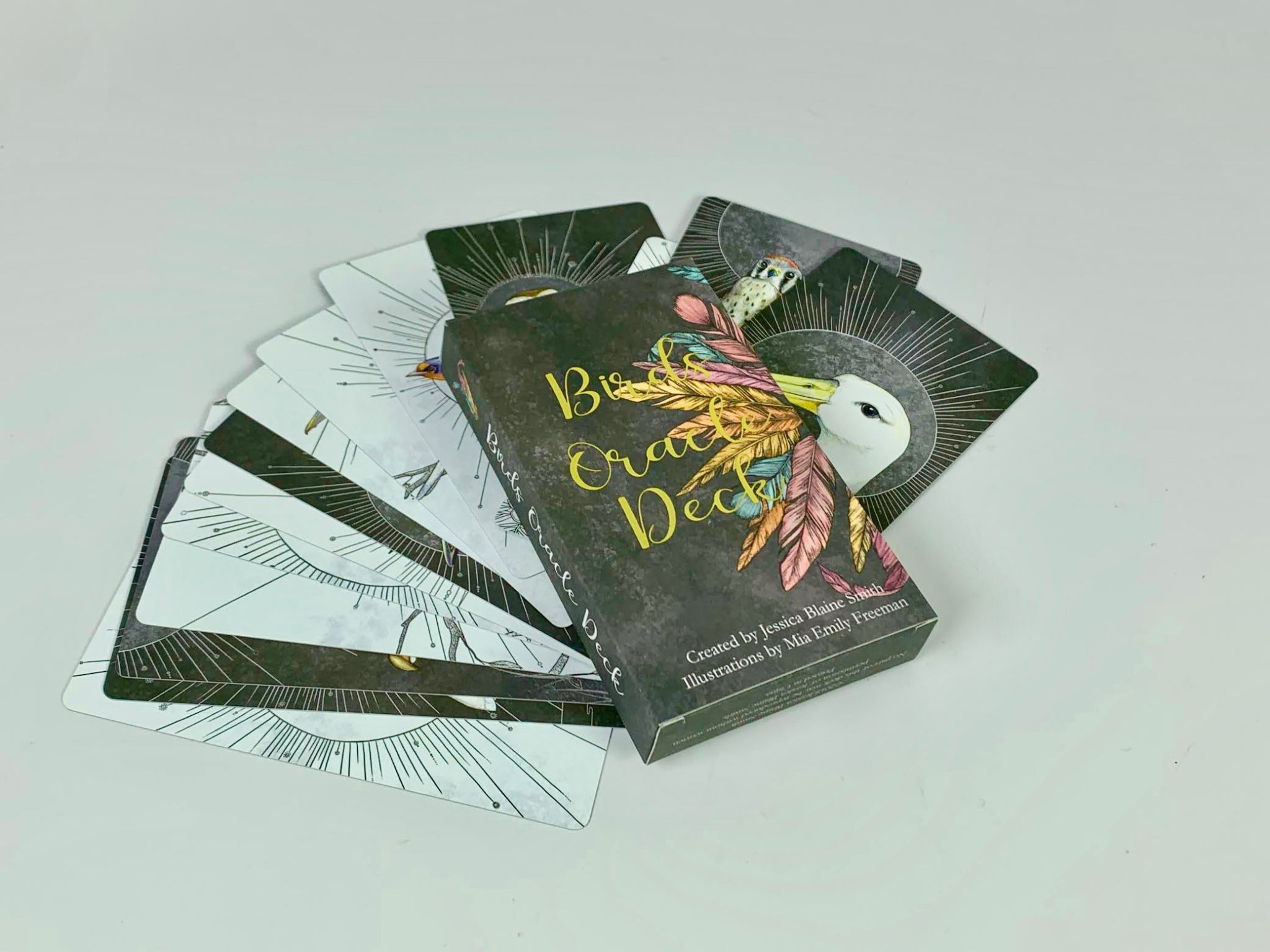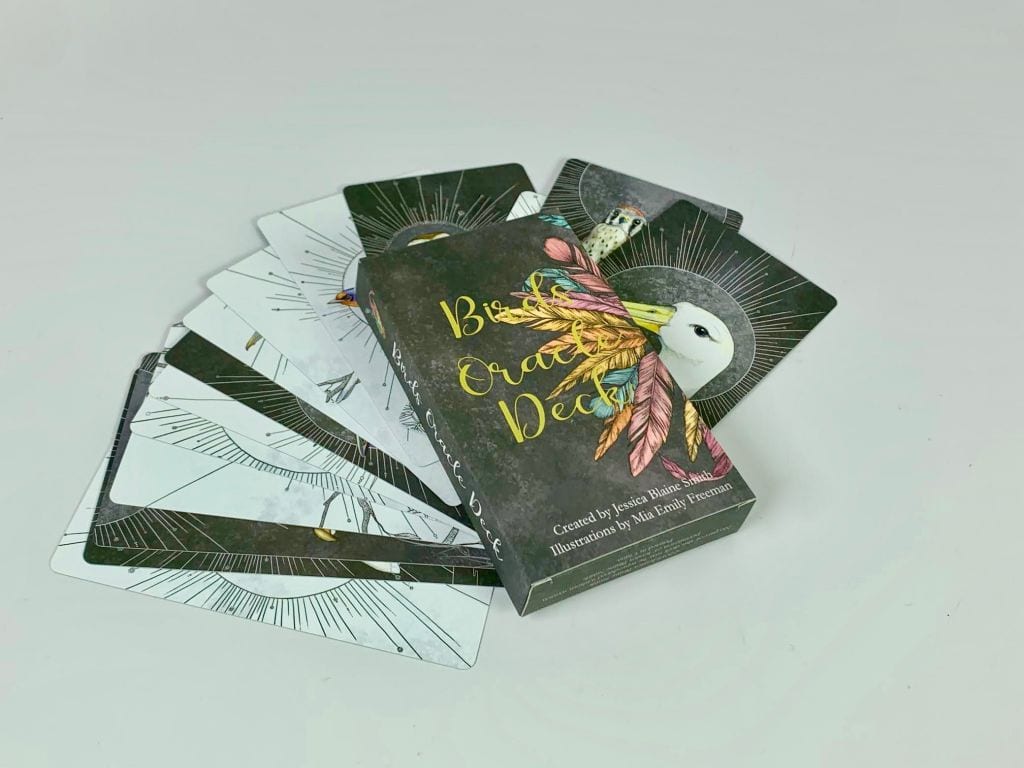 Variable number of oversized tarot size (5" x 3.5") cards, 300 GSM coreless with gloss finish
2 piece box – gloss finish
To find out how much it would cost, head over to our custom card game calculator and plug in the components to figure out how much it would cost to print your oracle cards.
Since PrintNinja specializes in medium to large quantity orders, we have a minimum order quantity (MOQ) of 500 units. To help you make a decision on the types of materials to use in your card game, we recommend ordering a sample pack: this is the best way to experience the varieties of cards you can order for your custom card game.
We want both you and your wallet to be happy with your order, so we've provided some card game cost reduction strategies that will get you the perfect balance between features and value.
Looking for more inspiration? Check out some of our other tutorials, featuring instructions on how to make games like Cards Against Humanity, Blackjack, and Uno. 
Ready to start?
We've created a custom card game pricing calculator just for card games so you can explore printing choices, shipping methods, and accurate order prices for your project. You can also customize just about anything, from game card sizes to specialty options like embossing and debossing.
Get Your Price
Freshly updated customer reviews from TrustPilot