How to make a game like Carcassonne
What is Carcassonne?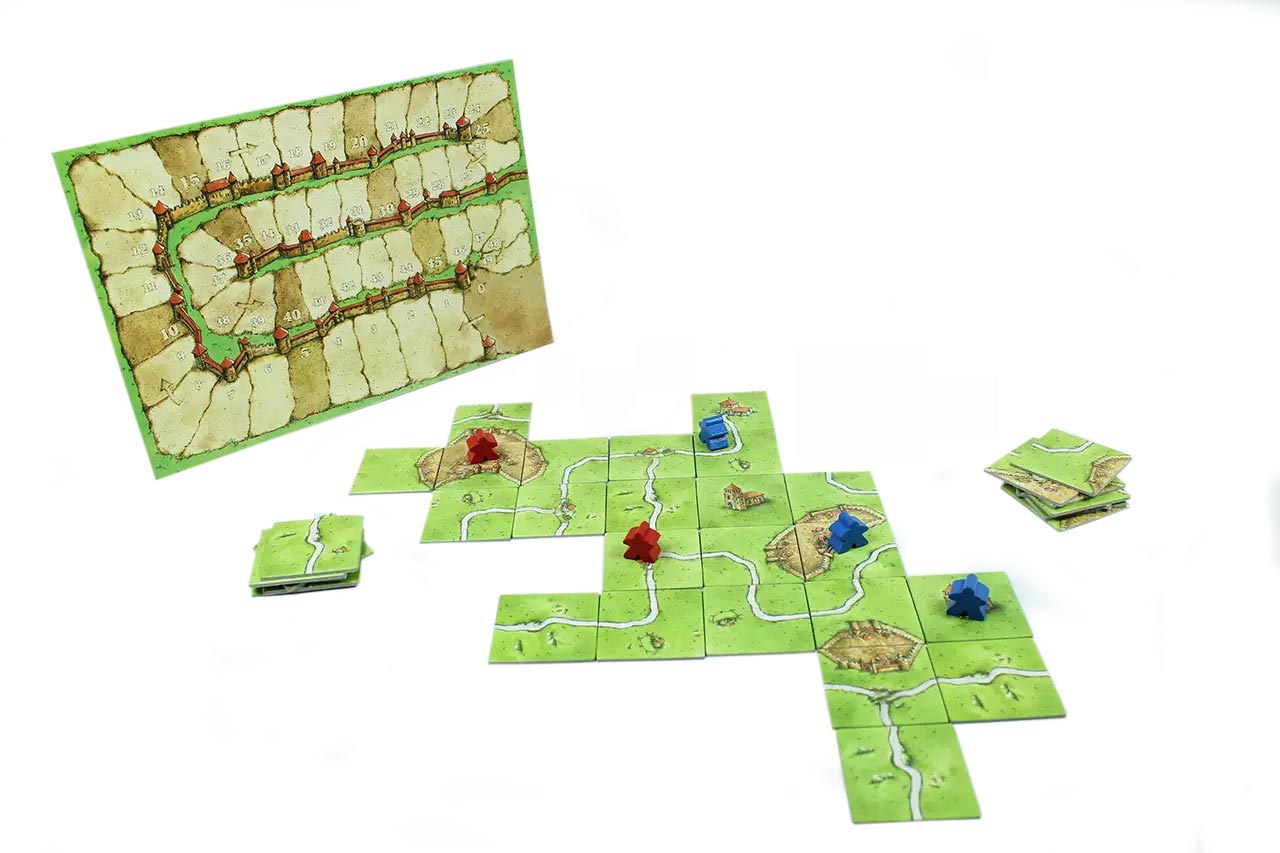 In Carcassonne, players take turns placing tiles to complete a medieval fortress city. By applying the SVU model (Simplicity, Variability, and Uniqueness), we can understand what makes this game so successful and learn how to make a custom game just like Carcassonne.
Simplicity: unlike other tabletop games, Carcassonne can be played with just two players, making it simple to play no many how people you're with.
Variability: Carcassonne has released several expansion packs, which not only double the length of the game, but can also be played in tandem with one another, allowing for a myriad of combinations of gameplay elements.
Uniqueness: though many tabletop games take a long time to play (looking at you, Risk!), Carcassonne moves very quickly. Additionally, it is very simple to play and involves no elimination – making it a perfect "gateway" game.
Components

72 tiles featuring various artwork
40 meeples in 5 colors
1 scoreboard
1 instruction sheet
How much does it cost?
Making a game like Carcassonne is affordable. A minimum order quantity of 500 units, for example, comes out to $8289.94, or $16.57 per unit. 
Pricing for making a game like Carcassonne depends on the game pieces that you choose. For help keeping costs low, check our cost reduction tips. 
Since PrintNinja specializes in medium to large quantity orders, we have a minimum order quantity (MOQ) of 500 units. To help you make a decision on the types of materials to use in your card game, we recommend ordering a sample pack: this is the best way to experience the varieties of cards you can order for your custom card game.
Looking for more inspiration? Check out some of our other tutorials, featuring instructions on how to make games like Monopoly, Clue, and Life.
Ready to get started?
We've created a custom pricing calculator for you to explore all our different printing choices, shipping methods, and get an instant price for your project. You can also customize just about anything, from size and paperweight, to specialty options like metallic ink, foil stamping, and so much more.
Get Your Price
Freshly updated customer reviews from TrustPilot