Board Game Sample Pack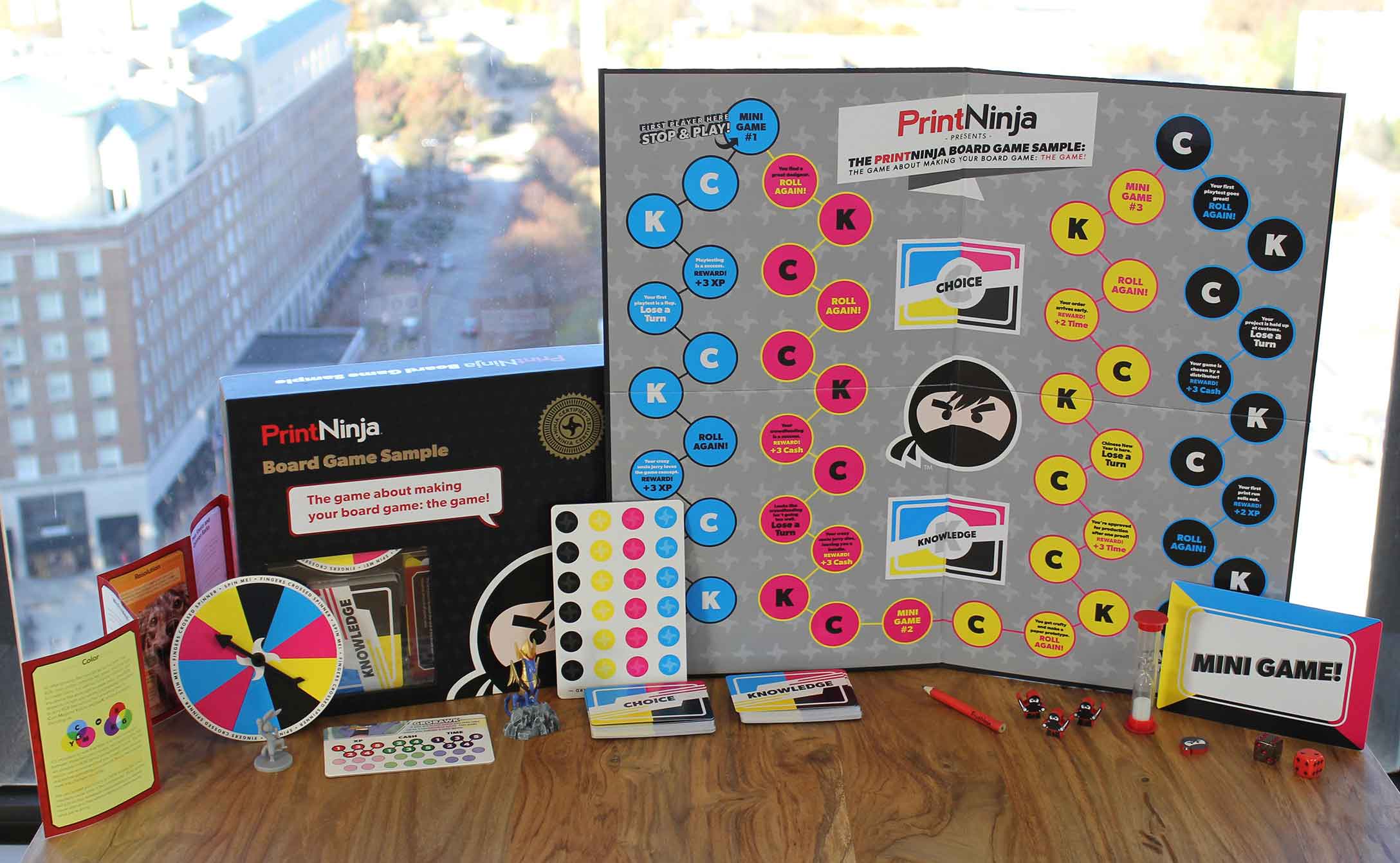 If you're looking to make a board game, you're someone who likes to have fun. That's why PrintNinja created a board game sample pack that is not only informative – but also playable. This game will lead you through the process of creating a board game, from crowdfunding to prepress to distributing. It also includes samples of our wide variety of custom options that can be included in your board game when you print with PrintNinja – things like dice, miniatures, and tokens. It's edutainment at its very best.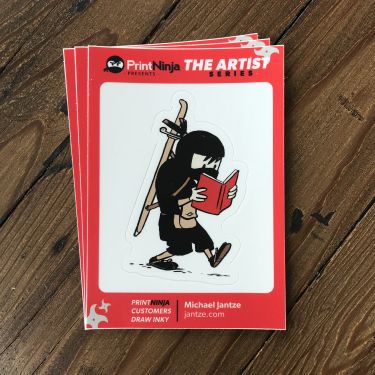 PrintNinja has had the pleasure of working with thousands of talented creators. For a limited time, our sample packs will include a special edition "Artist Series" sticker. Each sticker was designed by an artist who printed a project with us and features their interpretation of our beloved "Inky" mascot. Peel away the sticker and use it to upgrade anything to ninja-level coolness!

The current sticker included in our sample packs was created by Michael Jantze — check out more of Michael's amazing work here: instagram.com/jantze

They're free with a sample pack order, but when they are gone, they're gone. Never to return. So don't hesitate, and keep an eye on our social media for when the series is going into rotation!
What's inside?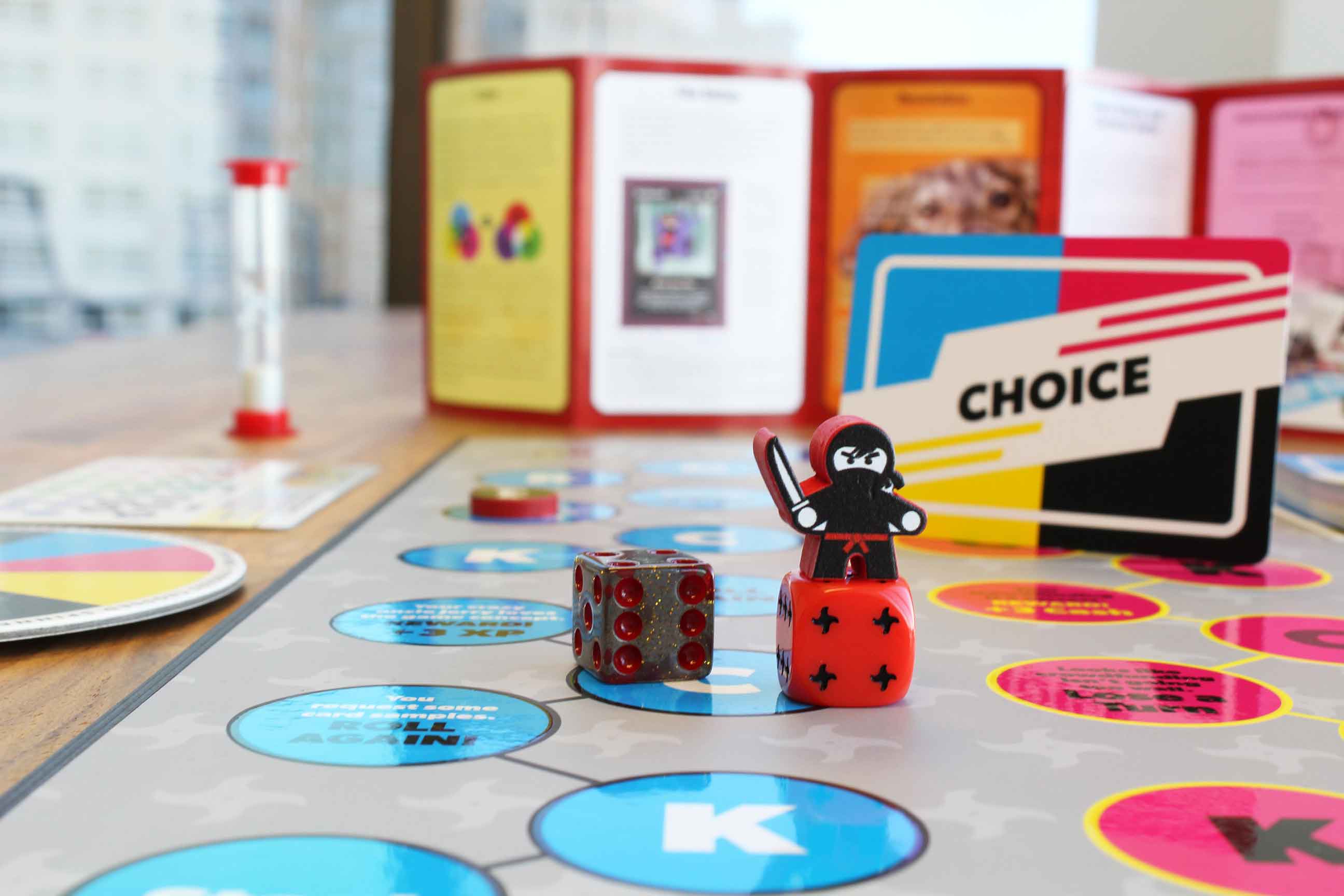 The PrintNinja Board Game Sample, which includes:
1 18″ x 20″ 2mm game board
64 Blue Core Standard cards
2 sets of custom meeples
5 custom miniatures
6 player tiles
180 counters (3 sets of 60 punch-outs)
2 dice; 1 custom and 1 standard
1 spinner
1 sand timer
6 blank pads
4 mini-pencils
1 velvet bag
1 plastic bag
Plastic molded insert
Instructions sheet

Additionally, you will receive our Standard Card Sample Kit.
We charge $20 for packs shipped to US addresses. This $20 can be applied towards your future order when you print a project with us. Outside of the US? Please contact us directly. 
Images from inside the pack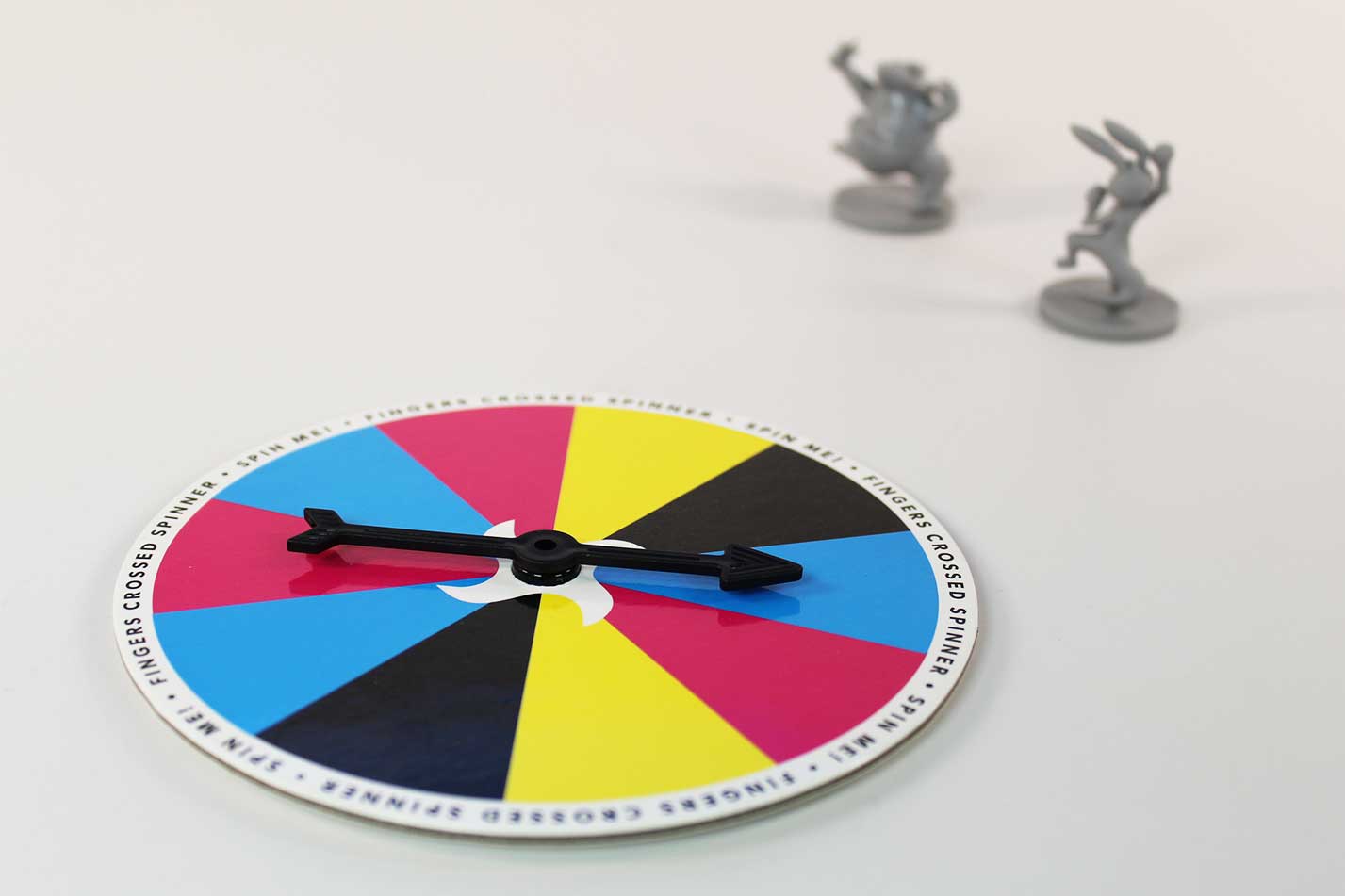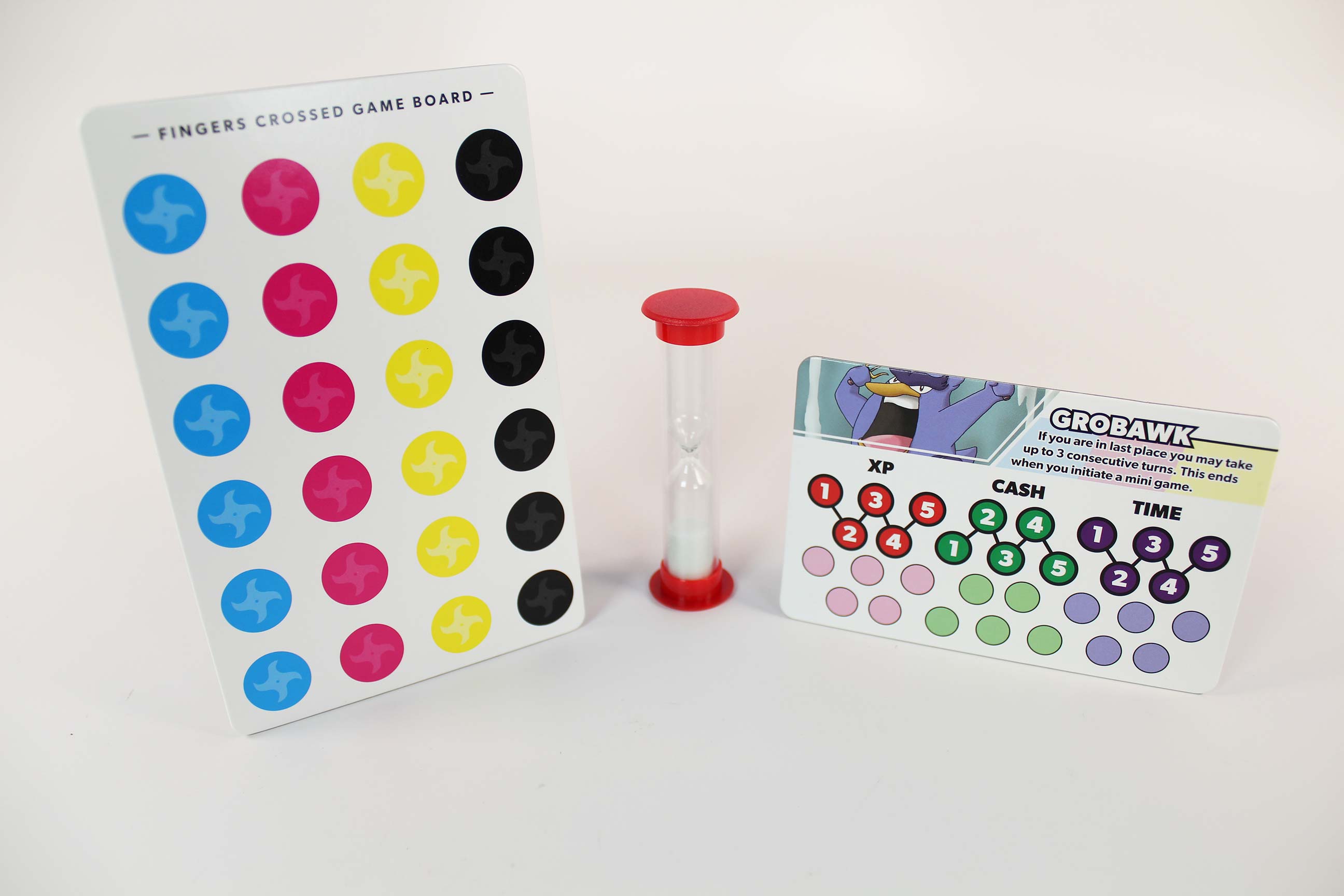 Other Sample Packs