Tuck Box Packaging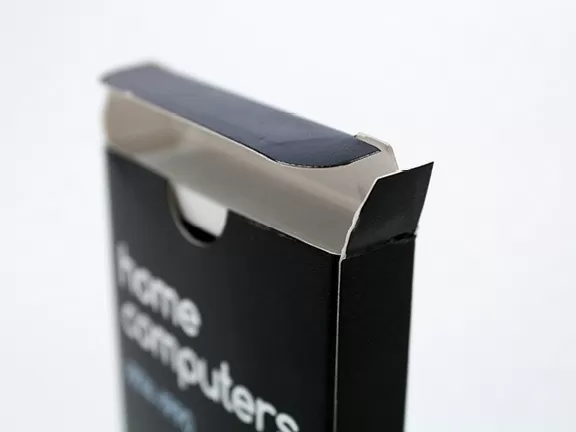 A tuck box is a simple and compact way to package your card game. Frequently used for storing standard 52-card decks, tuck boxes are made by folding thick paper stock into a box with a flap top. Our boxes can hold up to 110 cards in a single deck or 220 cards in two decks side by side, and can be fitted with an instruction booklet or sheet. If your game requires more cards, we suggest using a two-piece box.
Our tuck boxes consist of 16pt card stock — this option is included in our paper sample guide. For orders over 5,000 units, we also offer a plastic tuck box. This option looks sleek and is more durable than a paper tuck box.
Retail Packaging Suggestion
Looking to sell your card in stores? You'll want to take advantage of our retail packaging options.
Shrink Wrap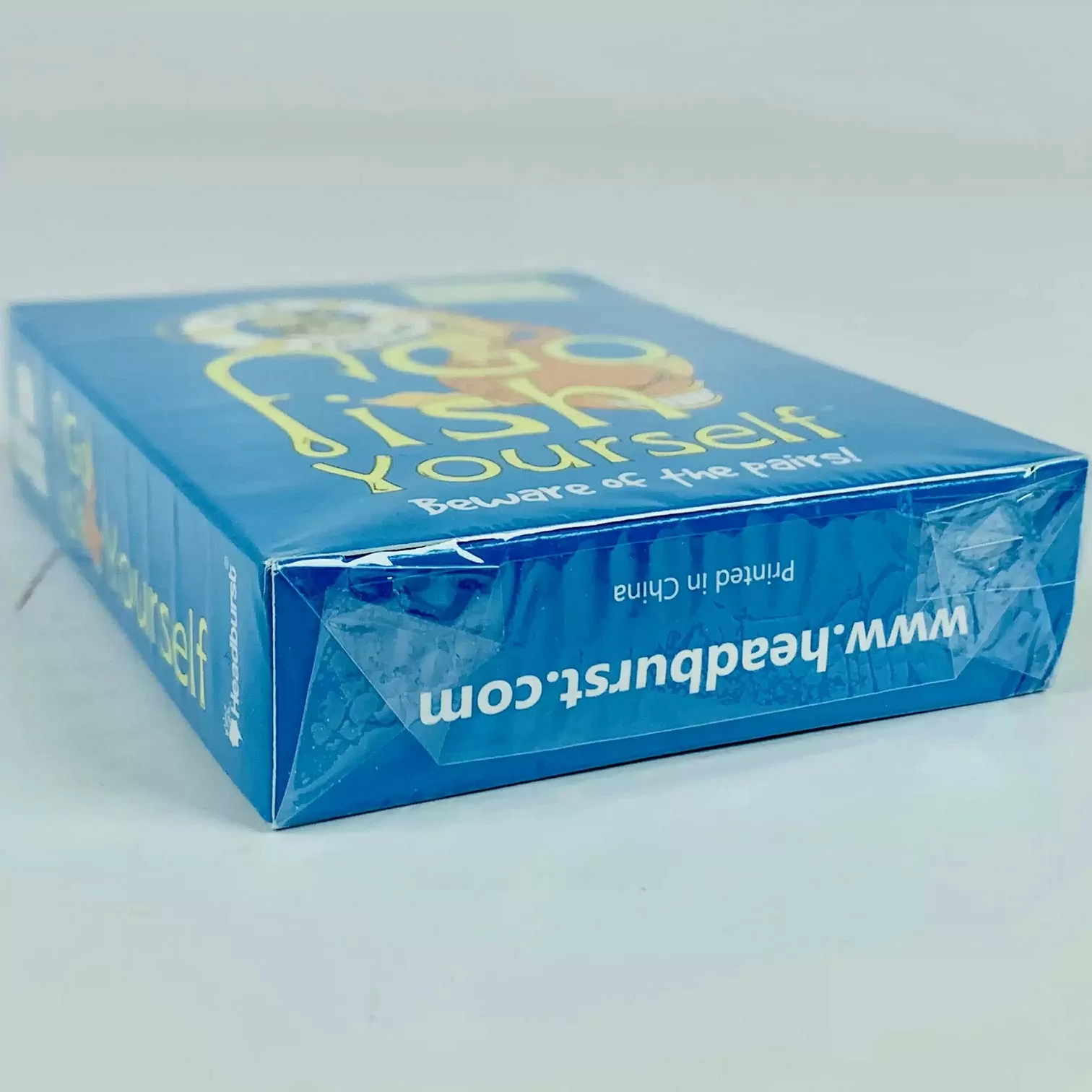 Shrink wrapping your tuck box prevents it from dust, dirt, and tampering. Retailers usually require that your cards be shrink wrapped before they'll sell your game. Luckily, PrintNinja includes complimentary shrink wrapping when you order a tuck box. If you'd like to explore your options for tuck boxes, head over to our custom card game calculator. To see an example of our tuck boxes up close, order a deluxe sample pack.
Plastic Hang Tab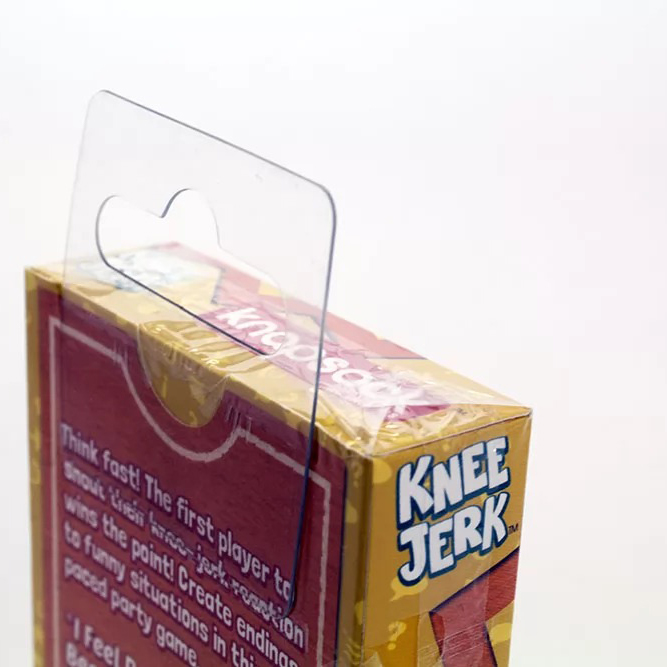 A hang tab makes it easier for retailers to display your product. We produce our retail tabs from clear PVC.
Unlike other tabs that protrude out of your game boxes, these latch onto to the back of your deck. Hang tabs can be added to your order for .20 cents per unit.
Ready to start?
We've created a custom card game pricing calculator just for card games so you can explore printing choices, shipping methods, and accurate order prices for your project. You can also customize just about anything, from game card sizes to specialty options like embossing and debossing.
Get Your Price
Freshly updated customer reviews from TrustPilot