PrintNinja - online printing made easy for creators
Our customer service team has helped deliver more than seven million pieces to happy customers around the world. Lean more about that team and quote your printing project today!
Added Mylar Mirror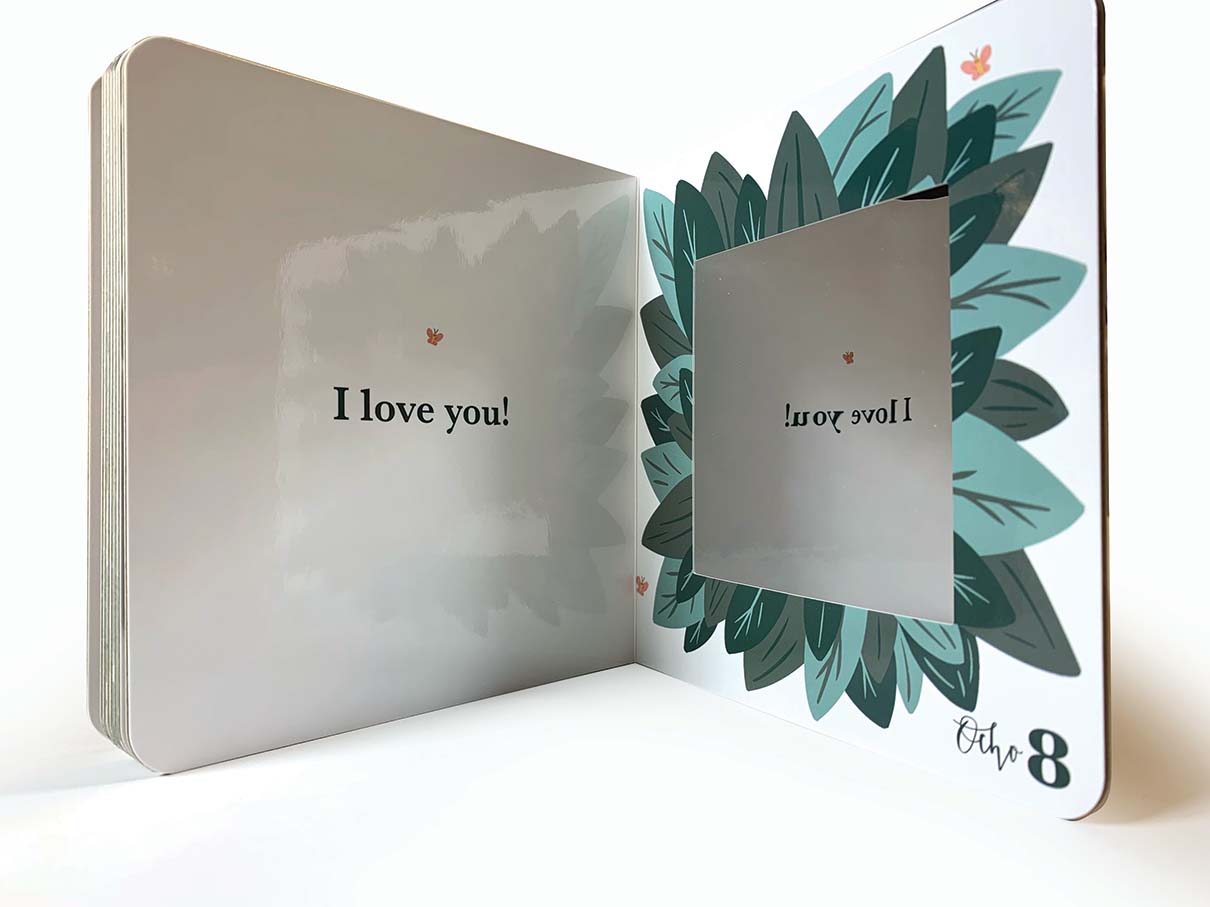 Looking to add a "mirror like" effect to your project? We can do that!
While we are unable to apply a real glass  mirror to any of our printed pieces, we do offer the ability to add a mylar mirror. What is mylar? Mylar is a stretched polyester film used to make space blankets, foil balloons, and—in our case—fake mirrors!
While mylar is very reflective, it's important to note that it doesn't look the same as the mirror in your bathroom. That being said, this material is abundantly used in children's books and we doubt the kiddos will know the difference. Watch the video below to see how you can expect an added mylar mirror to look in your book:
Manufacturing Requirements and Recommendations
We can only add a mylar mirror to

casebound hardcovers

(inside or outside cover only) and

board book

projects (anywhere).

We only recommend using mylar on simple shapes in your design  (circles, rectangles, squares, etc). Complex shapes, or shapes with lots of small details, create issues during the application process and are prone to peeling once applied.

The mylar shape cannot bleed off the page. The mylar itself should be placed at least 15mm (.59") away from the edge of your page or binding

Mylar cannot cross over the spine or binding of a project.
Pricing
Mylar is a super custom specialty feature,  so you will need to request this add-on while locking in your price on our quoting calculator. Just be sure to add a note in the additional info field below "Save my Quote" that says something like: "Would like a quote to include an added mylar mirror on the inside back cover." We'll reach out to you about your custom quote within one business day of receiving your request.
File Setup Guide
You should provide us with the intended shape and placement of your added mylar mirror. You can find the setup guide here for this add-on.
Freshly updated customer reviews from TrustPilot