PrintNinja - online printing made easy for creators
Our customer service team has helped deliver more than seven million pieces to happy customers around the world. Lean more about that team and quote your printing project today!
Design Your Kickstarter Page for Success
Crowdfunding a game takes a lot of time and patience – but if you design your Kickstarter page well, you'll be setting yourself up for success.
You've put a lot of work into your game, countless hours playtesting, tweaking elements, and getting every piece of art just right. However, if your Kickstarter page doesn't reflect how great your game is, you won't be able to share it with the world.
The main goal of your Kickstarter page is to communicate to potential backers what your game is and why they should help fund it. Just like your game, your page design should be cohesive, captivating, and concise. The more work you put into designing your Kickstarter page, the more likely you'll be to reach your funding goal.
Make Your Page Memorable
Your page header should feature a simple, concrete message front and center. Write a clear value proposition that shows what makes your game unique and helps you stand out from the crowd. Here are a few headers that draw us in and make us want to learn more:
Other games have names so unique they stand alone:
Tell Your Story
The introductory paragraph of your page is where you need to tell your story to make an impact on your backer. While designing your Kickstarter page, make sure you answer questions people will want to know: Why did you create this game? What inspired it? Why will people enjoy playing it? Be genuine, and don't be a salesman.
Kit Hickey of Ministry of Supply offers some great advice:
Spend a LOT of time thinking about what your story is. For example, we spoke to over 150 people about how our Apollo shirt would improve their life. This enabled us to tell our story in a way that showed this wasn't just a shirt: instead, it is something that really would make you feel more confident throughout your day, enable you to perform better and become a part of your daily life.
Now that you have your backers attention, the rest of your content should meet two goals:
1. Help backers understand your project.
2. Instill confidence that you'll follow through with your project.
There are some elements that you'll want to include:
Describe gameplay in detail, and add a demo video to help readers learn how to play your game. Be sure to describe your characters and, if possible, include a downloadable rule booklet, even if it's a prototype, so your reader can get a holistic understanding.
Grammatically correct, well-articulated copy, that describes who you are, your background, and your commitment to your project will instill confidence in your ability to deliver as a game designer.
Concise descriptions of rewards make backers comfortable that they understand what they'll get by supporting your project.
Bold sub-headers that outline each section of your page and break up large blocks of text.
A realistic budget and an honest assessment of risks show that you've put thought and effort into developing both your game and your campaign.
Keep in mind that you show the quality of your project through how you write as much as through what you write. Carefully review and revise your text, spending at least as much time editing as you did writing the first draft. When you have a polished, high-quality draft, get a second opinion to provide feedback.
Your Photos and Video Matter
The first thing backers see is your project image, both at the top of your page and as your project's thumbnail throughout Kickstarter. It should represent your game and look good as both a large image and a thumbnail. If you're stuck, it's never a bad idea to use art from your game or a high-quality photo of the game itself. For more ideas, check out Kickstarter's How to Make a Great Project Image.
Just as with your text, photos should support the goals of helping backers understand what they're buying and instilling confidence in you as a creator. Pay a lot of attention to your game's details while designing your Kickstarter page: show off your cards, dice miniatures, and other components. Show those images side-by-side with your test versions or playtesting groups to show the evolution of your game and the time you've put into development.
Images on Kickstarter automatically resize to fit the width of the campaign column, and tall images can easily fill your screen from top to bottom, which can be just as overwhelming as a sprawling block of text. Try to choose images that are wider than they are tall.
Good Examples
Do I Need A Video For My Kickstarter Page?
We get asked this a lot, so we'll just say it: yes, you have to add a video.
Alright, you don't technically have to add a video, but you really should: projects with video are much more likely to succeed than those without, according to Kickstarter's analysis.
If you're not a video production expert, don't be afraid. You can produce a perfectly good video with a little planning and a few hours on the weekend. Check out Kickstarter's simple tips for creating a budget-friendly video. Even if you don't have professional equipment, the following tips can help you make a good first impression.
Camera
The camera on the back of your phone or tablet is perfectly acceptable to use, and you can take it a step further with an inexpensive video-enhancing app. While filming, stabilize your elbow or use a tripod to ensure a smooth image.
Audio
An external audio-recording device can improve audio quality, but if you can't afford one, just make sure you record indoors in a quiet room.
Lighting
Good lighting makes your video look more professional, which in turn makes your project look trustworthy. If outside, film outside on a sunny day with the sun behind the camera. Indoors, try using the three-point lighting method with house lamps.
Location
Choose a clean space with few distractions and tidy up before you hit record. A white background can work, but you may want to film in your creative workspace with some of your artwork or collectibles in the background to show off your passion and personality.
Length
Keep your video to 1.5 to 2 minutes to increase the odds that someone browsing the page will watch the whole thing. You can always add a second video further down the page, like gameplay demo.
Editing
Edit your video using free programs like iMovie or Windows Movie Maker, and avoid using distracting cuts like dissolves or wipes. If your video shows photos of your artwork, make these more interesting by zooming in or out or panning across the image.
Music
Music isn't a necessity, but if you want to, consider adding music that matches the mood and message of your project and won't be too distracting. Don't use any songs that you don't have the license for; instead, use Creative Commons music or purchase stock music for your project.
Be Yourself!
Get your face in front of the camera. It's the easiest way to make an impression on the viewer. Introduce yourself and tell your story, describe gameplay, and explain where the money will go. Most of all, be you!
Get Inspired
Before you film, watch as many Kickstarter videos as possible. Pay attention to which ones you like and don't like, and apply them to your efforts.
Click a thumbnail below to watch some of our personal favorite Kickstarter videos.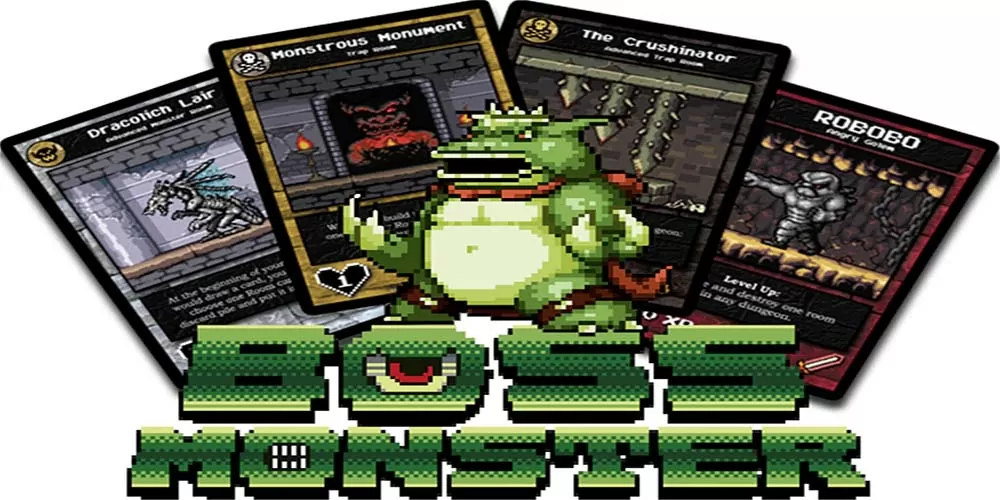 Boss Monster
This video gets right to the point telling us who will love this game and making it impossible for us nerds not to contribute.
Control
Simple videography while offering a breadth of knowledge about the gameplay and story.
Lagoon
Great use of the games artwork and some editing tricks to keep your attention and help explain a complex game.
Finishing Touches
Be meticulous about designing the visual layout of your Kickstarter page. Read and reread your page's content and visual flow, and ask a friend to review it as well. If you're successful, potential backers will have all the information they need to decide to contribute. More importantly, you'll have communicated your project's quality and credibility.
Still need more advice? Stonemaier Games has successfully run several Kickstarter campaigns, and they have an extensive and detailed list of tips on the anatomy of a great Kickstarter project page.
For more information on crowdfunding and Kickstarter with PrintNinja,
check out our hub page
containing past success stories, links to helpful guides, and more.
Download this content as an Ebook and read on your tablet.