Board Game Sample Pack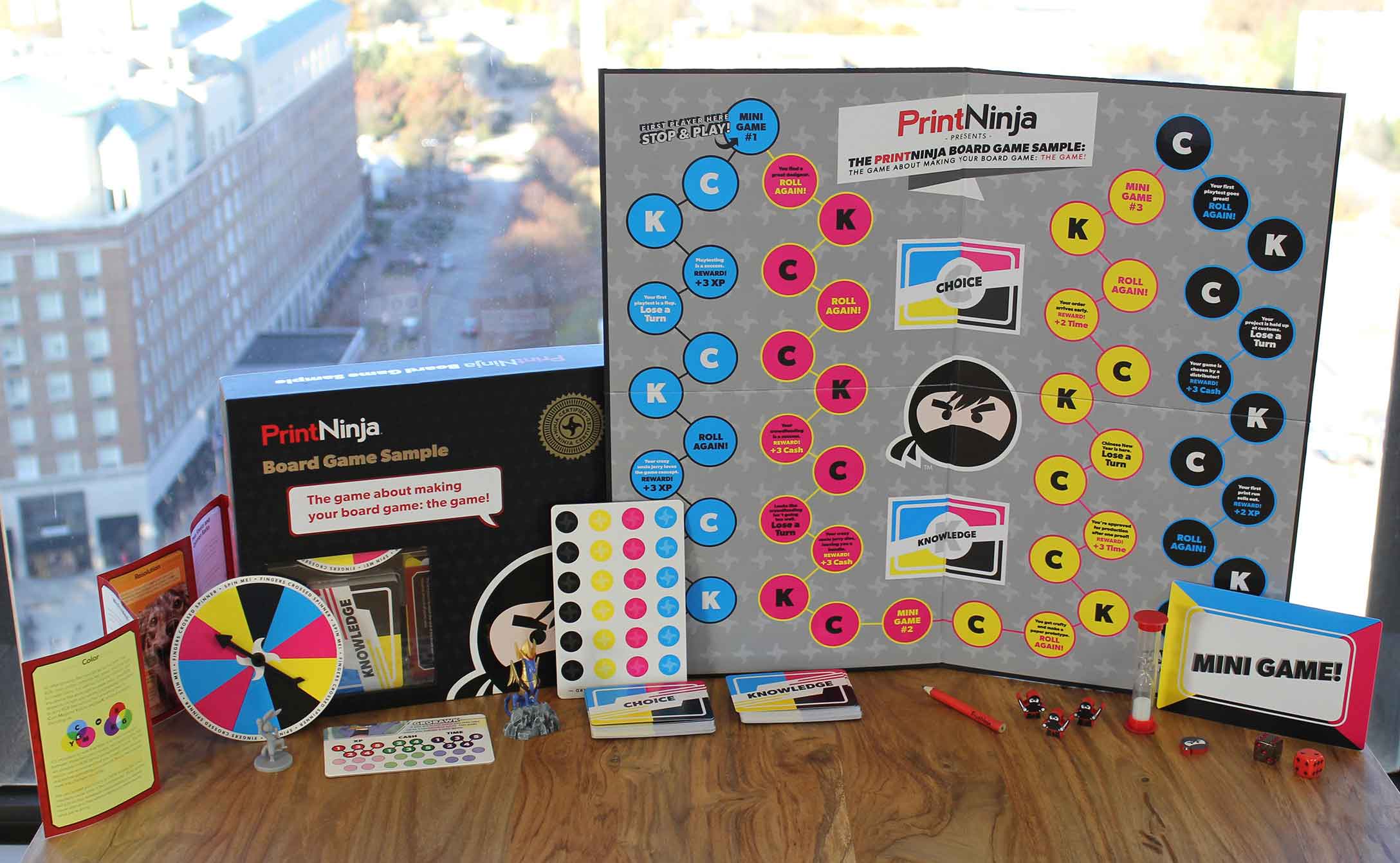 If you're looking to make a board game, you're someone who likes to have fun. That's why PrintNinja created a board game sample pack that is not only informative – but also playable. This game will lead you through the process of creating a board game, from crowdfunding to prepress to distributing. It also includes samples of our wide variety of custom options that can be included in your board game when you print with PrintNinja – things like dice, miniatures, and tokens. It's edutainment at its very best.
For an in-depth video walkthrough of our board game sample pack, check out our visual guide:
What's inside?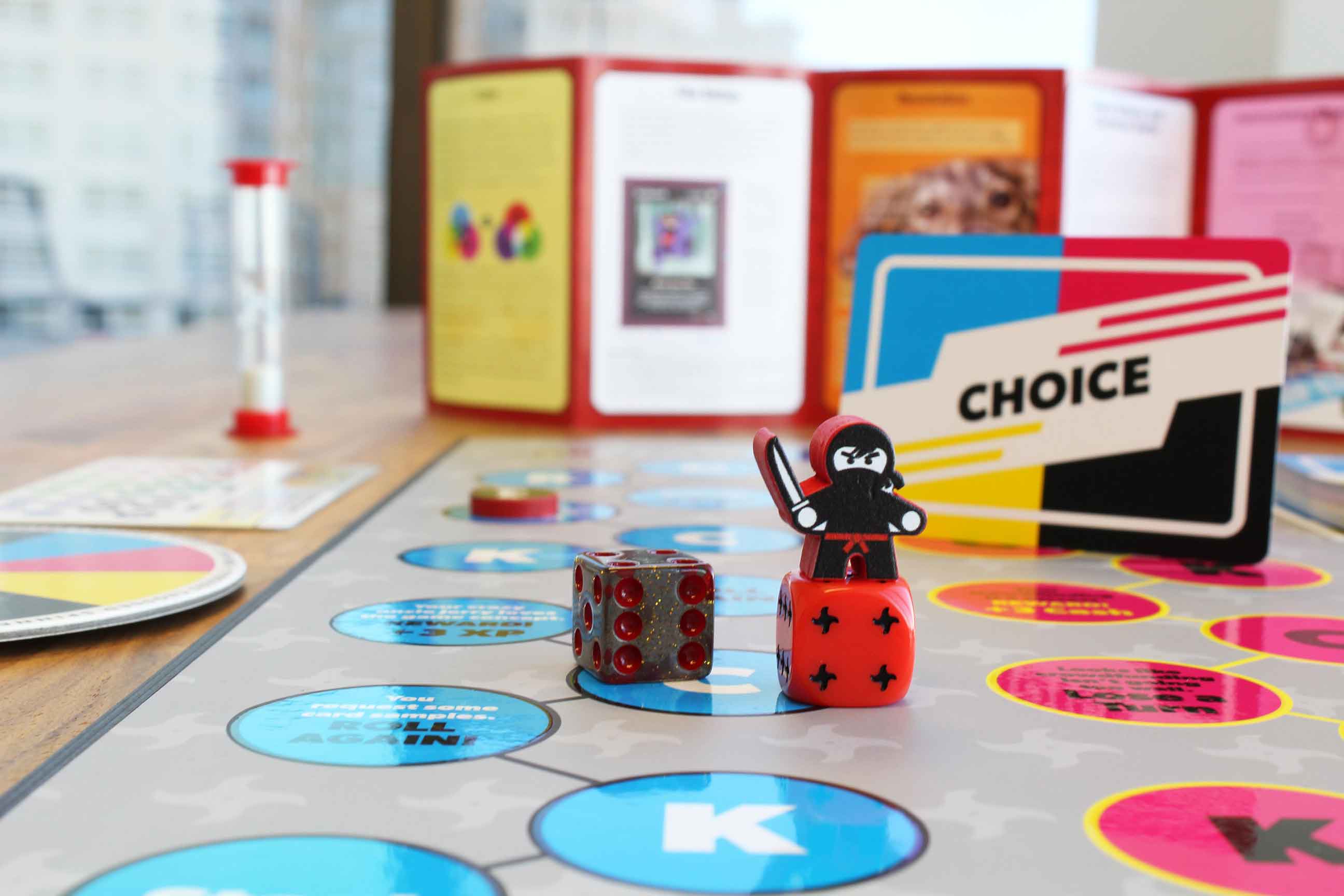 The PrintNinja Board Game Sample, which includes:
1 18″ x 20″ 2mm game board
64 Blue Core Standard cards
2 sets of custom meeples
5 custom miniatures
6 player tiles
180 counters (3 sets of 60 punch-outs)
2 dice; 1 custom and 1 standard
1 spinner
1 sand timer
6 blank pads
4 mini-pencils
1 velvet bag
1 plastic bag
Plastic molded insert
Instructions sheet

Additionally, you will receive our Standard Card Sample Kit.
We charge $20 for packs shipped to US addresses. This $20 can be applied towards your future order when you print a project with us. For other countries, shipping charges will be calculated at checkout.
No problem! Go follow us on Instagram @printninja where we host weekly sample pack giveaways! They're quick and easy to enter. Simply comment for a chance to win!