Our instant price calculator can quickly and accurately show you the cost of printing your project. You can also use it to request a custom shipping quote. When you request a shipping quote using our calculator, our team already has information about the weight and volume of your project, which are the most important factors when quoting your shipping. Select your shipping destination country from the list below to learn more about how we quote shipping, taxes, and duty:
How to request a custom shipping quote
First, choose your project details and view your product price using our instant price calculator. Once you see your printing price, enter your postal code or destination country in the field indicated below.

Enter your shipping address, choose your shipping speed, and click Recalculate.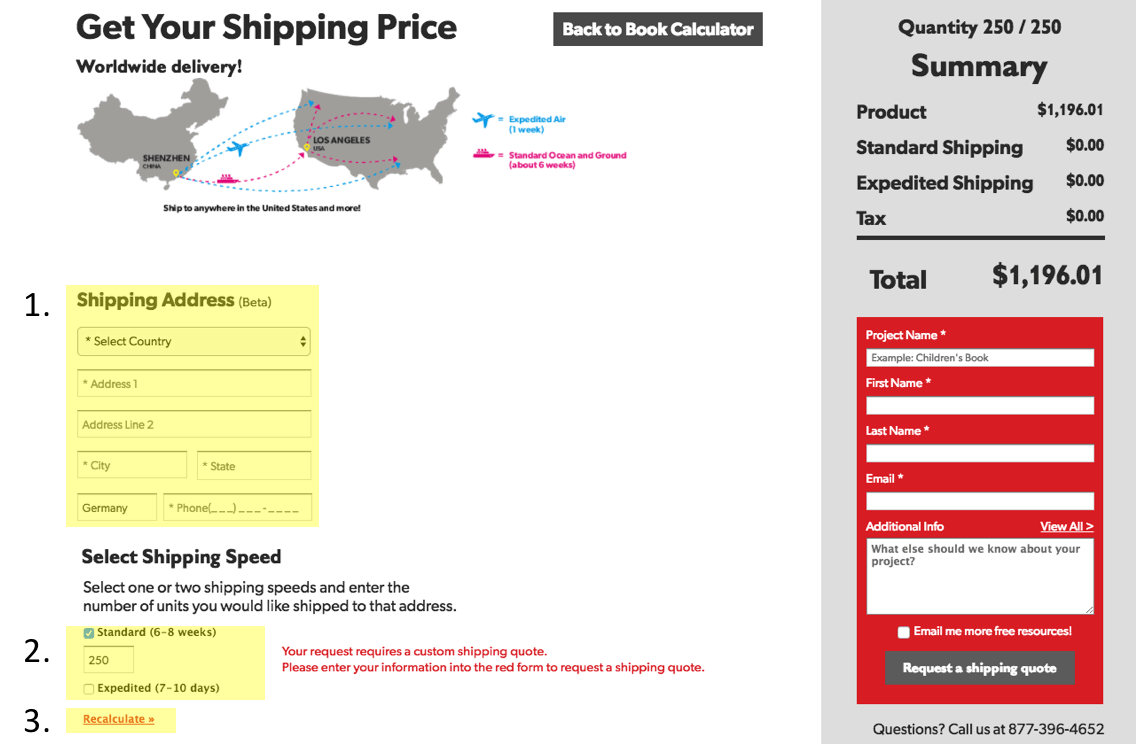 Why do we need a complete address? PrintNinja's global shipping costs vary widely based on destination and address type (residential versus commercial). The more information you can provide, the more accurately we can quote your shipping price.
Then, enter your contact information to request a custom shipping quote.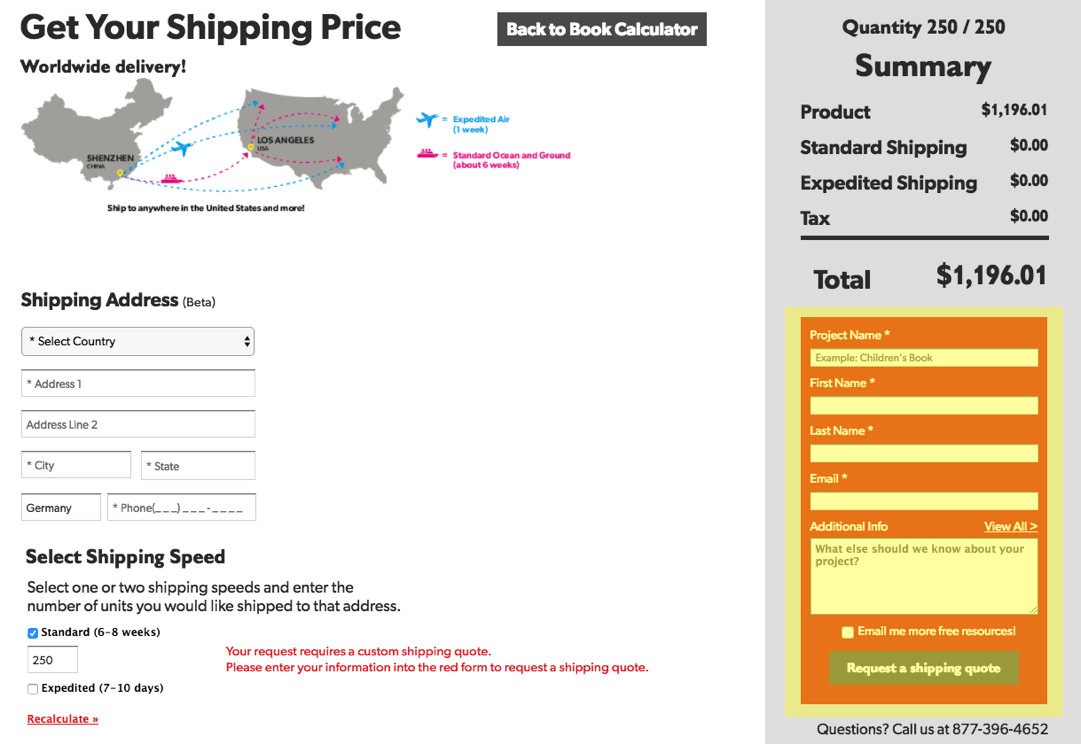 Our team will reply to confirm project details and to provide a custom shipping quote, including information about how to import your shipment.
If you have any questions or if you need advice, please contact our customer service team today.
How to import your shipment
Each country has their own rules, regulations, and taxes for importing goods, which are important to familiarize yourself with before placing your order. If your country is not listed below, request a custom shipping quote and our team will reach out with information on how to import your shipment.