Foil Stock Luxury
Foil stock, not to be confused with foil stamping, is a great option for special cards in your board game deck. Foil Stock Luxury has a silver base, and UV inks are used in the print process to create shiny metallic colors. The process of applying the foil stock to the card is essentially like a lamination.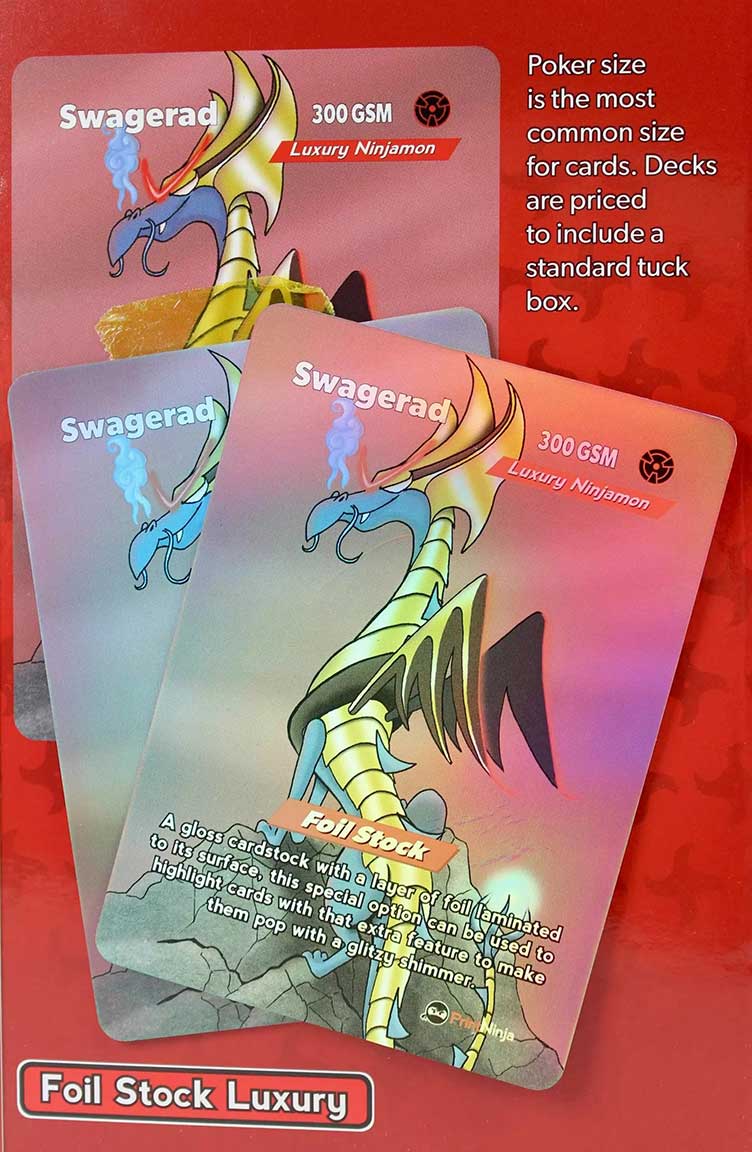 Some popular card games that use this card stock are Pokémon and Yu-Gi-Oh! You typically see this style when the game is emphasizing the importance or rarity of a specific card.
On orders over $10,000 there are some additional specialty foil designs available. Please reach out for details. 
Foil stock luxury is a premium cardstock option. If you want to get an idea of what it would cost to add foil stock cards to your deck, head over to our custom pricing calculator for an instant quote. To see what foil stock luxury feels like up close, order a sample pack. 
Looking to cut costs? Visit our card game cost reduction guide to learn more about how to make your game as budget-friendly as possible.
Ready to start?
We've created a custom card game pricing calculator just for card games so you can explore printing choices, shipping methods, and accurate order prices for your project. You can also customize just about anything, from game card sizes to specialty options like embossing and debossing.
Get Your Price
Freshly updated customer reviews from TrustPilot