Order a Custom Pieces Sample Kit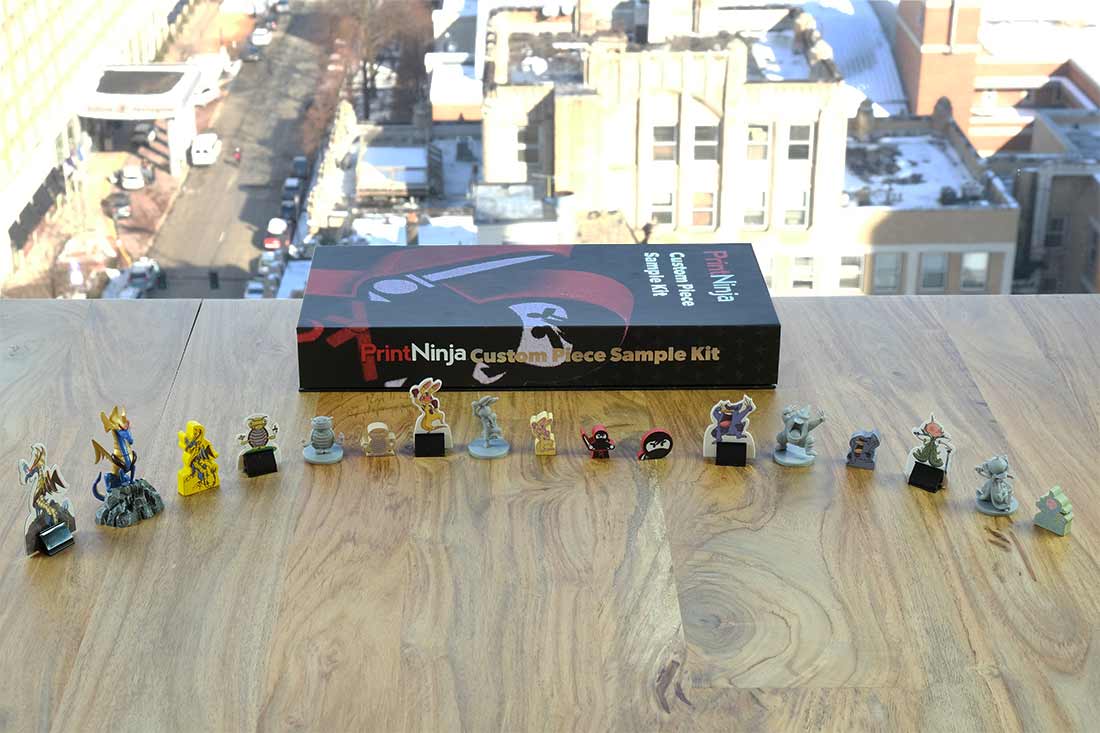 When creating your custom board game, it's wise to consider many factors in deciding which custom pieces you'd like to include. That's why we've created our Custom Pieces Sample Kit – so you can see what options you have for creating custom pieces in your board game. This kit includes three different types of custom pieces all modeled on the "Ninjamon" characters made famous in our card sample kit. You'll get to see how each of those characters is interpreted in three different custom piece options to find the match that best suits your needs and budget -from the humble but versatile die-cut to the impressive fully painted injection-molded PVC miniature.
The kit also include information on the different artwork requirements, cost, and timelines of each style.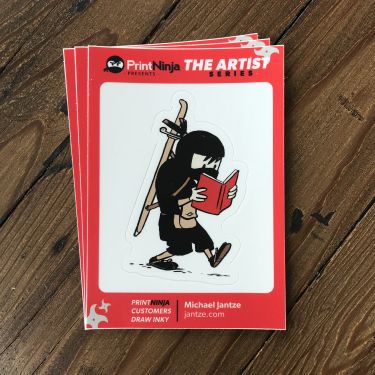 PrintNinja has had the pleasure of working with thousands of talented creators. For a limited time, our sample packs will include a special edition "Artist Series" sticker. Each sticker was designed by an artist who printed a project with us and features their interpretation of our beloved "Inky" mascot. Peel away the sticker and use it to upgrade anything to ninja-level coolness!

The current sticker included in our sample packs was created by Michael Jantze — check out more of Michael's amazing work here: instagram.com/jantze

They're free with a sample pack order, but when they are gone, they're gone. Never to return. So don't hesitate, and keep an eye on our social media for when the series is going into rotation!
What's inside?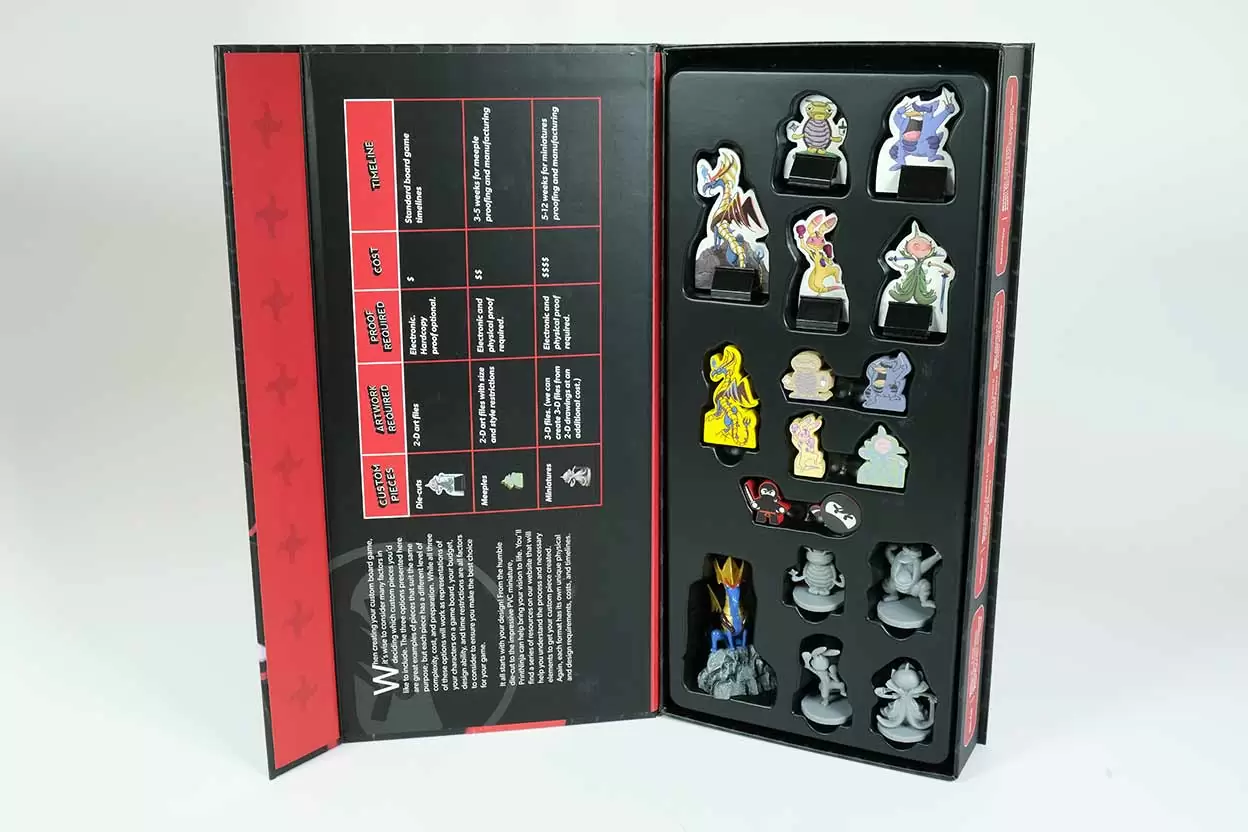 What's inside:
5 full-color die-cut pieces in pyramid card stands
6 wood meeples with 3-color pad printing
1 company logo meeple with a printed sticker
4 unpainted 35 mm PVC miniatures
1 fully painted 70 mm PVC miniature
1 black vacuum formed insert organizing tray
Magnetic closure box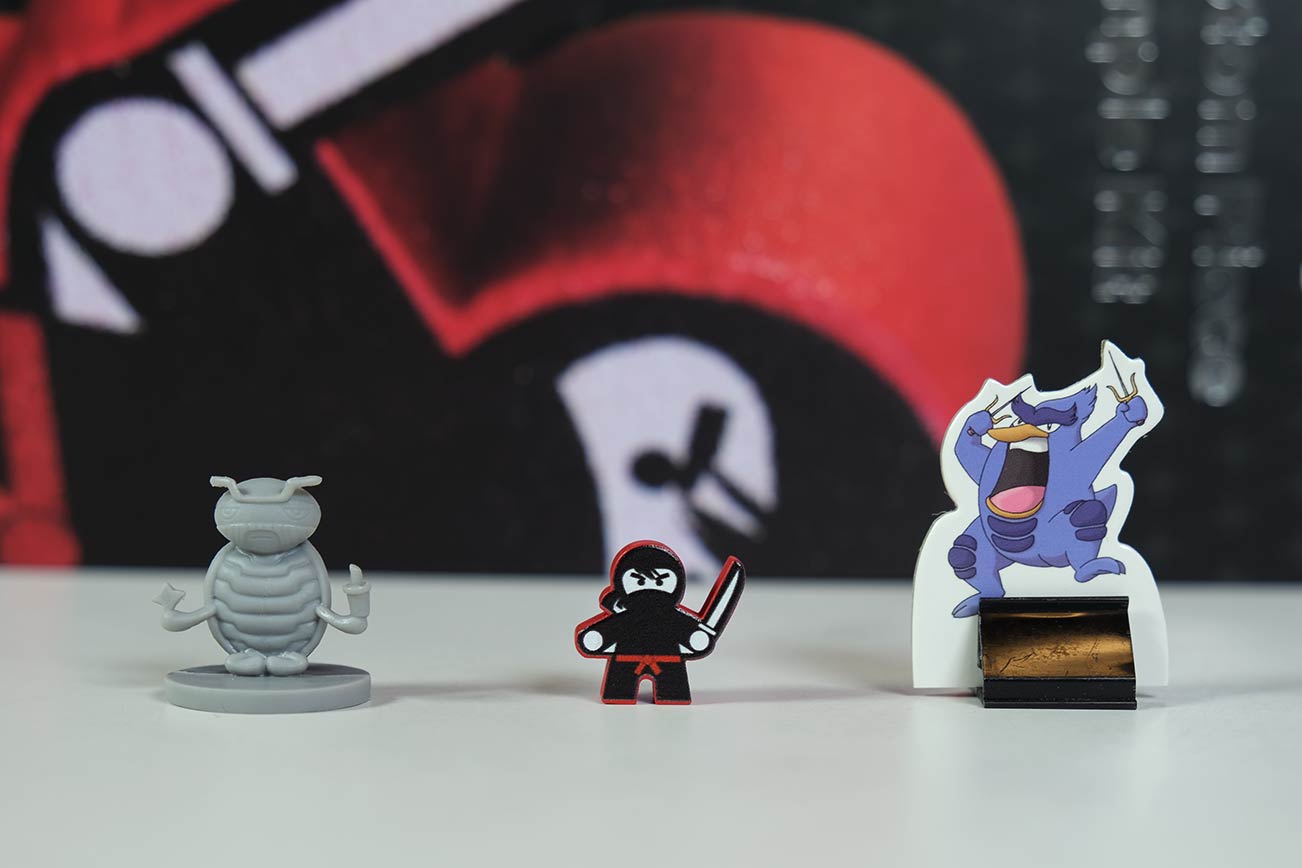 This pack does not include recent samples of our work. Recent samples are available in our Deluxe Card Sample Pack. If you're interested in exploring more of our board game options, check out our Board Game Sample Pack. 
We charge $10 to ship our custom pieces sample kit to US addresses. Outside of the US? Please contact us directly. 
Other Sample Packs