Custom Packaging
If you're an independent creator or a small business, then you know the importance of branding. Consistent branding is one of the most important factors for selling your product to customers, and one of the best ways to show potential buyers you're serious about your product is to invest in custom printed packaging for it. The difference between your product coming in a plain brown box and your product coming in customized, perfectly branded packaging can make the difference between someone purchasing or not purchasing your product.
In the past, finding a way to print packaging could be challenging for small businesses and creators: it was hard to find the right balance of affordability and quality. Luckily, PrintNinja provides professional-level packaging at small business friendly prices. With many geometry choices, box materials, and specialty options like spot color, foil stamping, and embossing/debossing, PrintNinja provides custom packaging for creators and businesses in industries like food, jewelry, health, and more. Plus, you're able to get an instant estimate of your project's cost using our state of the art budgetary calculator.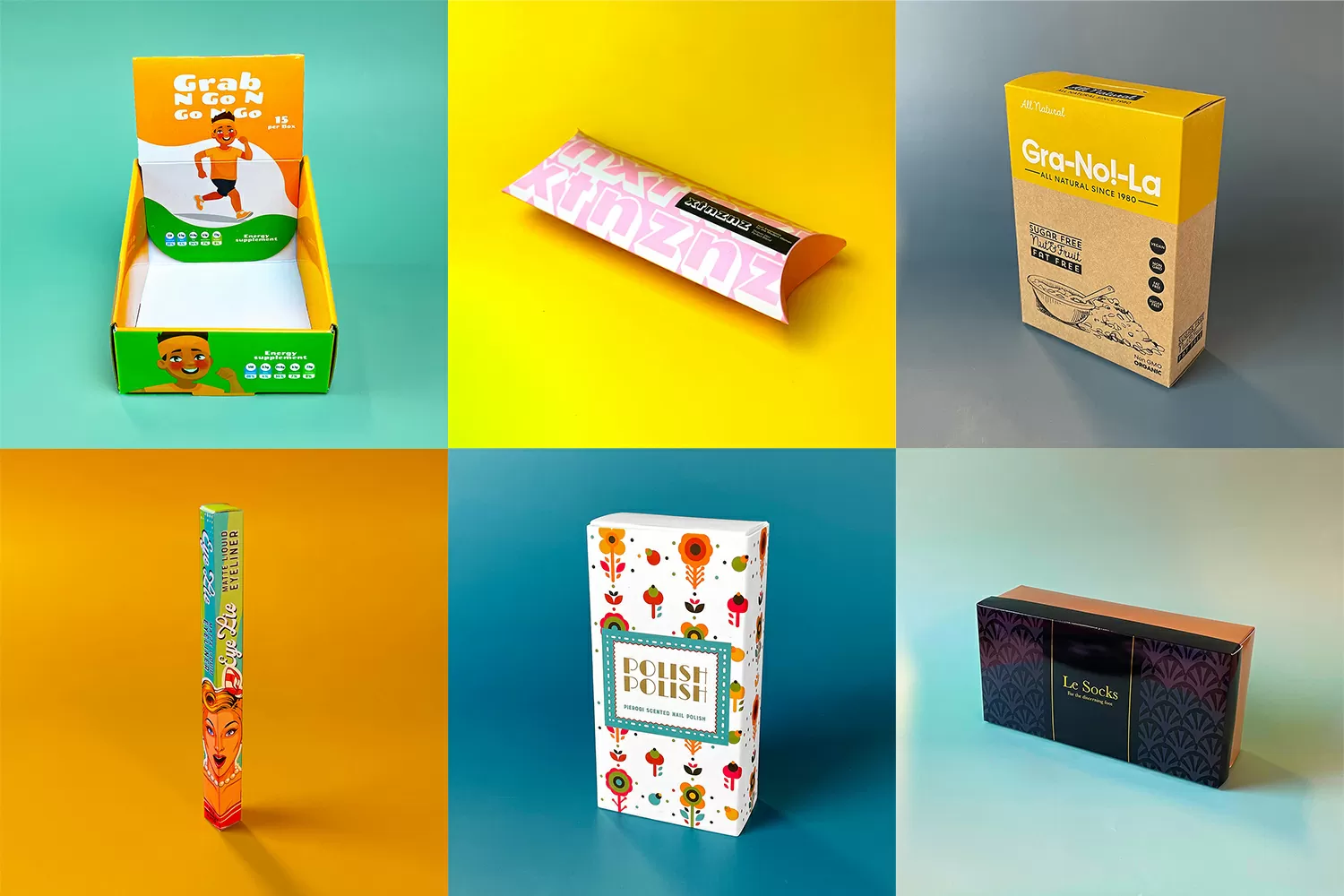 Ready to start on your very own custom packaging project? Look no further! We're your first stop to learn about the process of creating your very own packaging — explore the links below to learn more about essential packaging concepts, like the difference between paperboard, kraft, and corrugated; which box geometries are best for which products; and what kind of specialty features we offer for custom packaging.
Looking to get started right away? Click here to jump straight into our budgetary packaging calculator. Our state of the art calculator will let you instantly get a ballpark estimate for your project.