Organizing Inserts
Organizing inserts fit inside your two-piece box for a superior board game storage solution. This add-on is simple, but helps your players clean up easily and keep track of all their game pieces, so their favorite game will always be fully stocked and ready to play. Our custom board game calculator can help you compare the costs of our two different options: plastic and cardstock. Order a sample pack to see one of our plastic organizers in action.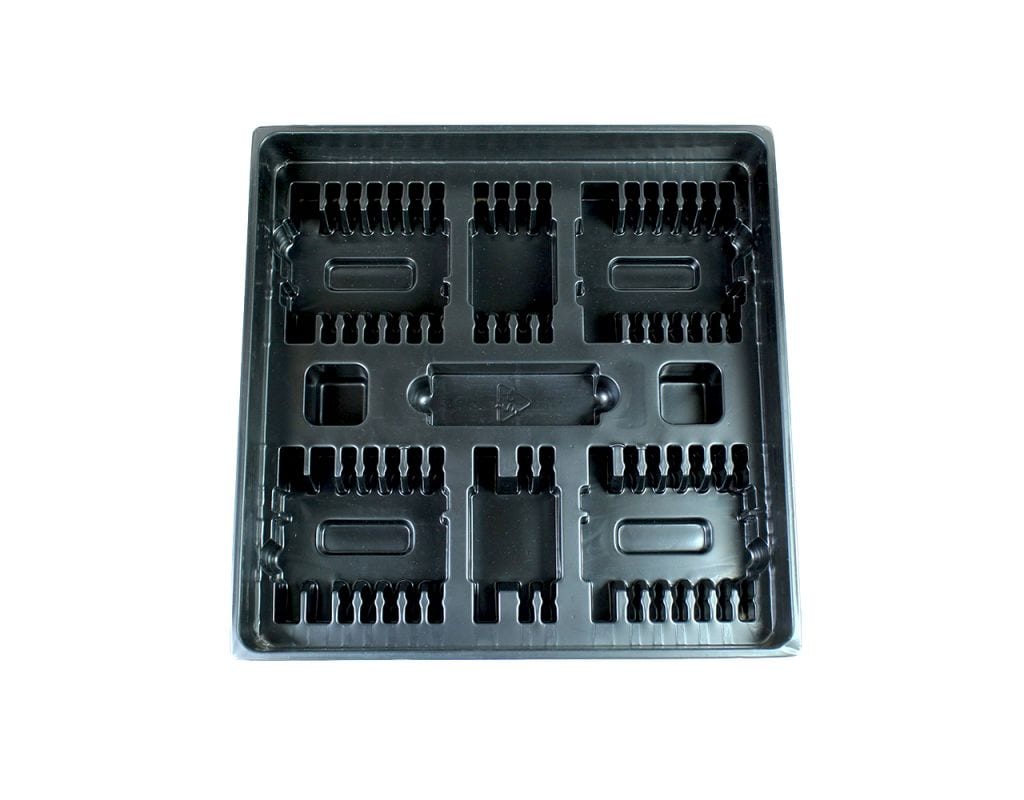 Plastic Organizers
Our vacuum formed plastic trays are perfect for you if your game has many pieces. That's because we customize them for each order to make an organizer that fits into your box and around your pieces perfectly. Plus, since we mold them to cradle individual pieces, they'll fit dice, sand timers, and most odd shapes. Our plastic comes in black, white, or clear, but no matter which color you select the plastic organizer has a professional aesthetic.
You can order a custom color for your plastic organizer, but a high minimum order quantity applies. Please reach out to our support team to discuss custom colors.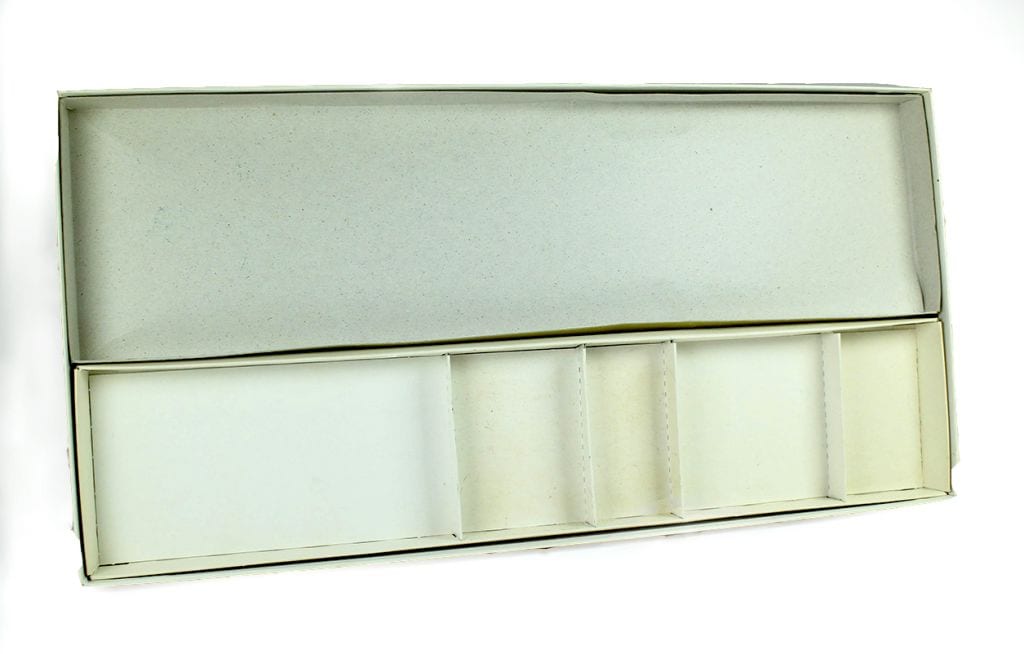 Cardstock Dividers
We also offer 20 pt. coated 1-side gloss cardstock and 20pt. uncoated cardstock that works great for dividing your box into prefigured compartments. When you choose cardstock, we can print your artwork onto it to add a personalized touch. Our default cardstock color is white, but you can choose to have it printed in a solid color or have some fun and add a pattern.
Organizing Box Insert Layout
You have full control of how many compartments you need and in what design you'd like them configured, as long as it will fit inside your box. We can only shape our cardboard dividers as squares or rectangles, but we can form plastic organizers to cradle each piece.
Component Bags
Providing players with component bags makes them less likely to lose pieces (open your Mouse Trap board game for proof) and provides protection. Choose from three bag materials: plastic bag, faux velvet, or linen.
Ready to get started?
We've created a custom pricing calculator for you to explore all our different printing choices, shipping methods, and get an instant price for your project. You can also customize just about anything, from size and paperweight, to specialty options like metallic ink, foil stamping, and so much more.
Get Your Price
Freshly updated customer reviews from TrustPilot