How to Make a Game Like Clue
What is Clue?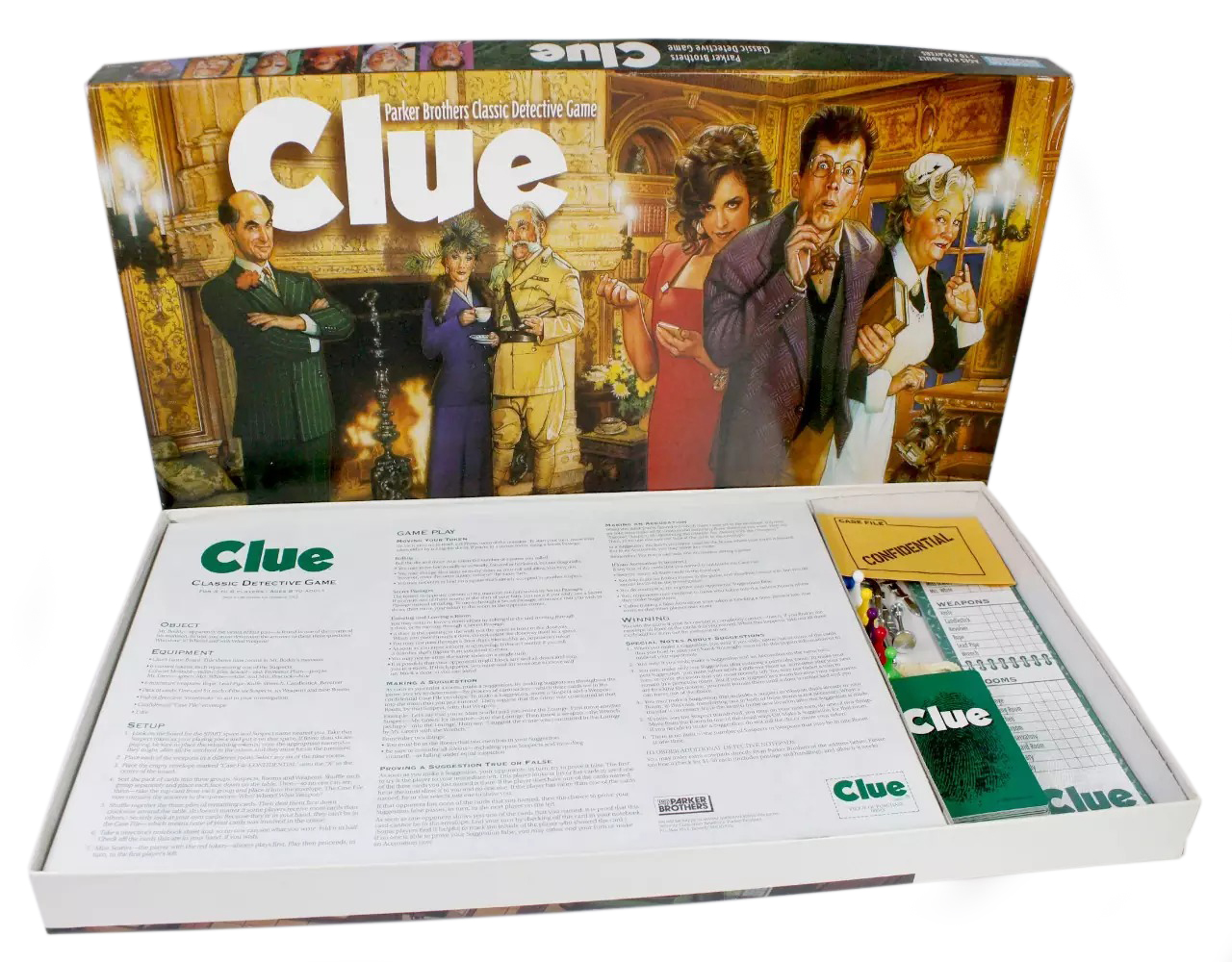 Initially developed as a way to pass the time during World War II air raids, Clue has been a popular game for decades. It's simple to play, fun for both kids and adults, and full of surprises. By applying the SVU model (Simplicity, Variability, and Uniqueness), we can understand what makes this game so successful and learn how to make a custom game just like Clue. 
Simplicity: there aren't very many rules in Clue, which makes it an easy game to pick up. Though it takes skill to master the art of deduction, the actual mechanics are not difficult to grasp.
Variability: the nature of Clue means that the ending of each game will be different – there are 324 different games the ways can end!
Uniqueness: Clue has had a significant pop culture impact, even inspiring a cult movie adaptation in 1985.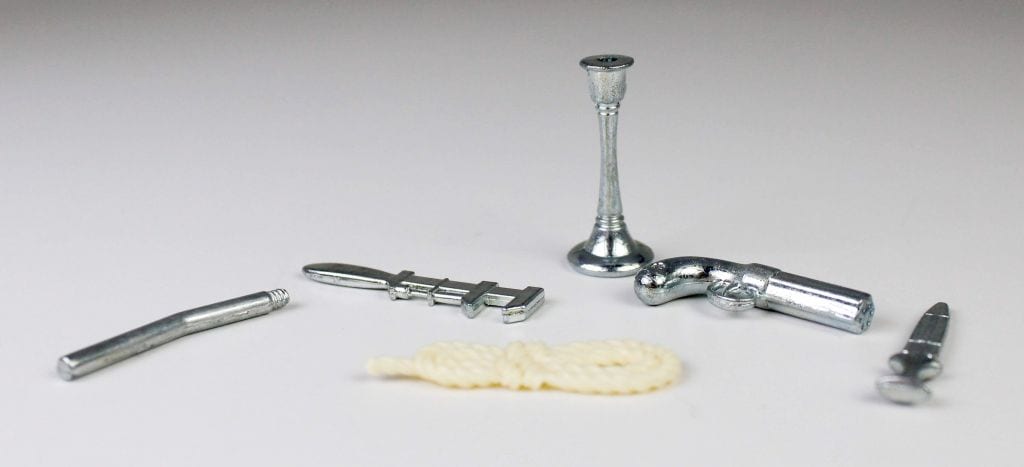 Components
Some of the most memorable components of Clue are its plastic weapons. With PrintNinja, you can customize these pieces with your very own design. Check out our custom miniatures page for more information about how to submit a 3D design and get your custom weapon pieces included in your Clue game.
The other components are:

20″ x 20″

game board

Custom weapons pieces, each about 1.25″ tall

Custom

card deck

of possible locations, culprits, and weapons (poker size)

Notepad

with separate sections for the identity of the culprit, the weapon, and the location of the crime (5.5″ x 8.5″)

6 standard pawns (15 x 25 x 15 mm)

1 opaque resin six-sided 0.55″ die

Set of instructions, printed on a 10″ x 20″ cardboard insert inside the box

How much does it cost?
Using our quote calculator, we've determined that an order of 2,000 games (the minimum required given the custom pieces) would cost $56,281.50, or $28.15 per unit (excluding the cost of the custom miniatures).
At Print Ninja, we offer many different options when it comes to playing pieces, game boards, cards, and finishes on these products. To lower your production costs we recommend reading our price reduction guide, which will show you how to do this without sacrificing game quality. Our instant budgetary quote calculator shows all of our available options, making it easy to adjust your costs.
Since PrintNinja specializes in medium to large quantity orders, we have a minimum order quantity (MOQ) of 500 units. To help you make a decision on the types of materials to use in your board game, we recommend ordering a sample pack: this is the best way to experience the types of components PrintNinja offers.
Looking for more inspiration? Check out some of our other tutorials, featuring instructions on how to make games like Life, Monopoly, and Settlers of Catan.
Ready to get started?
We've created a custom pricing calculator for you to explore all our different printing choices, shipping methods, and get an instant price for your project. You can also customize just about anything, from size and paperweight, to specialty options like metallic ink, foil stamping, and so much more.
Get Your Price
Freshly updated customer reviews from TrustPilot